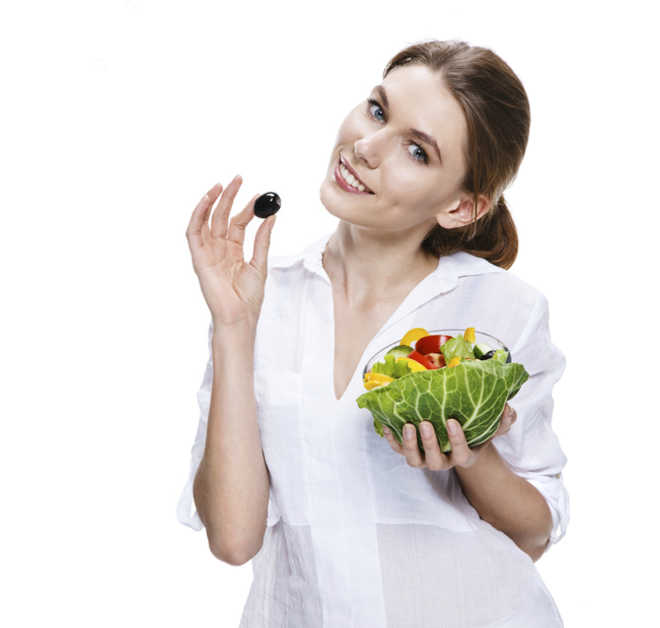 Madhu Sharma
Give up on all those stringent semi-starving diets. What you need to do is 'go the Mediterranean way', which essentially just means adopting eating behavior in sync with what the folks around the Mediterranean Sea used to do 'once upon a time', around the 1960s. This includes the civilization of the surrounding region like the Southern European countries.
Actually, the Mediterranean diet pyramid (see figure) as it implies, was discovered by a scientist with the Mayo Foundation in 1960 during his research on the secret of good health of these people. The rates of chronic diseases among them were observed to be among the lowest in the world and life expectancy was the highest. So, the typical Mediterranean diet was just a well balanced healthy eating pattern, which is lost in the present era. It turns out to be actually a heart-friendly diet, as most top cardiologists vouch by its benefits. So, back we go to our grandma's days of eating healthy — eating natural foods comprising of plenty of fruits and vegetables:
n Vegetables and fruit in plenty like apples, blueberries, tomatoes, spinach, red green and yellow capsicum, broccoli, cauliflower, cabbage, brinjal etc.
Whole grains and legumes like brown rice, whole wheat breads, oats, nuts, whole wheat pasta, corn, chick pea, kidney beans, seeds like flax seeds etc.
Unsaturated fats like olive oil forming a major percentage of all fats and avoiding all dairy or animal fats.
Low fat dairy.
Poultry and eggs not more than 2-3 times a week. Red meat to be kept to an occasional luxury.
Limiting sweets and desserts to 1-2 times a week in moderation including sweetened beverages. Swap them for fruit desserts.
Alcohol to be restricted to red wine to not more than two serves a day for men and one for women.
The benefits of this diet, as one would observe, is that it is actually a protective and preventive diet against many of the non-communicable diseases (NCD), which accounts for highest mortality worldwide. It also helps in curtailing Type 1diabetes and juvenile Type 2 diabetes in youngsters.
(Madhu Sharma is aChandigarh-based dietician)