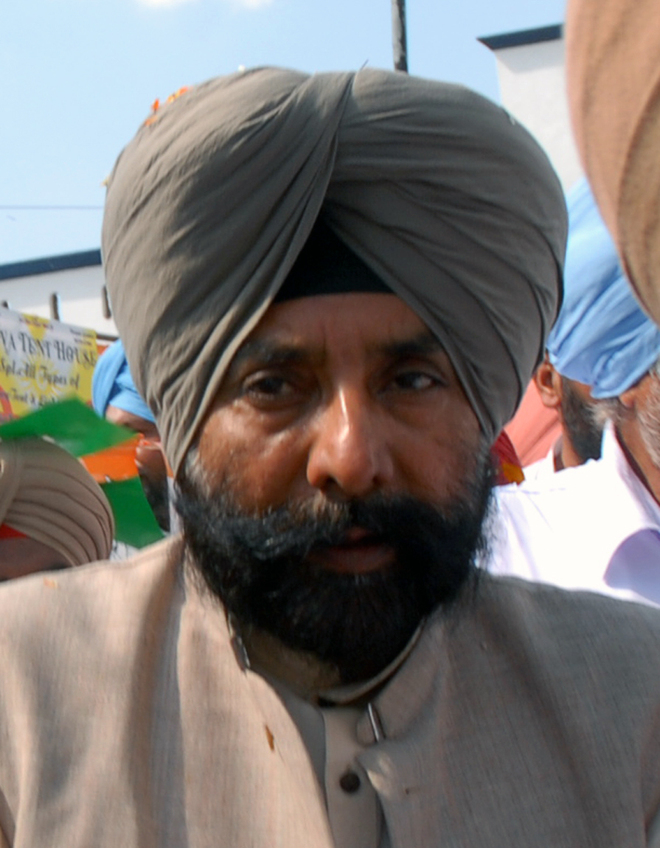 Aditi Tandon
Tribune News Service
New Delhi, August 7
At a time when discussions are under way about possible changes in the leadership of the Punjab Congress, party president Sonia Gandhi today revoked the nearly one-year-old suspension of former party leader Jagmeet Brar, enabling his return to active politics in the state.
Brar, a former member of the Congress Working Committee and former MP, was suspended by Sonia on August 14, 2014 for anti-party activities and for lowering the prestige of the party.
He and Birender Singh, now a minister in the NDA government, were both suspended by the same order last year following recommendations by the Congress disciplinary committee headed by senior leader AK Antony.
Brar's return to the party fold is significant as he has been taken back despite having hit out at Sonia Gandhi and Congress vice-president Rahul Gandhi following the party's despairing loss in the Lok Sabha elections in May 2014.
Brar had, at the time, advised the Gandhis to "take a break from politics and let someone else preside over the Congress".
The comment, which had ruffled many feathers last year, was today forgotten with Congress general secretary in charge of Punjab Shakeel Ahmad describing it as "miscommunication between the party and Jagmeet Brar".
"Jagmeet Brar is our valued leader. He met Congress president and Congress vice-president twice to clear old miscommunications and misconceptions. The hatchet has been buried and doubts are over. Jagmeet Brar's suspension stands revoked," Ahmad told The Tribune.
Asked what happened to Brar's resignation which he had tendered in early January this year, Ahmad said the same was irrelevant as it was never accepted.
Brar thanked the Gandhis for accepting him back in the party fold and vowed to work for the betterment of the organisation as the Congress prepares for the 2017 Punjab elections.
"I extend my thanks to my leaders and will work on the ground to strengthen the Congress," said Brar, who was in Delhi today.
He said he clarified to the leaders the "misunderstandings" caused by his statements last year.
Brar's return comes when the Congress leadership is in an advanced stage of discussing leadership issues in Punjab with a change seeming imminent. Former Punjab Chief Minister Capt Amarinder Singh, who has been seeking the replacement of incumbent Punjab Congress president Partap Bajwa, has started holding his own public meetings in the state with Bajwa arranging his own padyatras. The two camps have no coordination, much to the party's displeasure.
Top Stories
Classes 5 & 8 students to be promoted