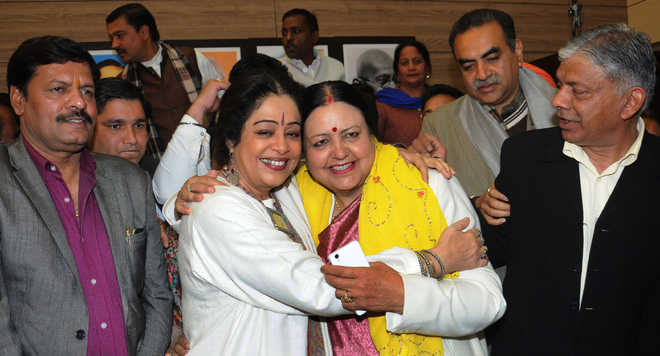 Tribune News Service
Chandigarh, January 12
The BJP grabbed all three positions in the mayoral elections held here today.
BJP candidate Asha Kumari Jaswal was elected Mayor, Rajesh Kumar Gupta Senior Deputy Mayor and Anil Dubey Deputy Mayor.
Jaswal defeated Congress candidate Gurbax Rawat by 27 votes. Jaswal polled 31 votes while Rawat got four. There were a total of 36 votes. Independent councillor Dalip Sharma, who was present in the House, did not cast his vote.
The Senior Deputy Mayor and the Deputy Mayor were elected unopposed.
Congress candidate Sheela Phool Singh withdrew her candidature for the post of Senior Deputy Mayor and Rajesh Kumar Gupta of the BJP was elected to the post unopposed.
This will be Gupta's second consecutive term as Senior Deputy Mayor.
Similarly, Congress candidate for the post of Deputy Mayor Ravinder Kaur Gujral withdrew her candidature and BJP candidate Anil Dubey was elected to the post unopposed.