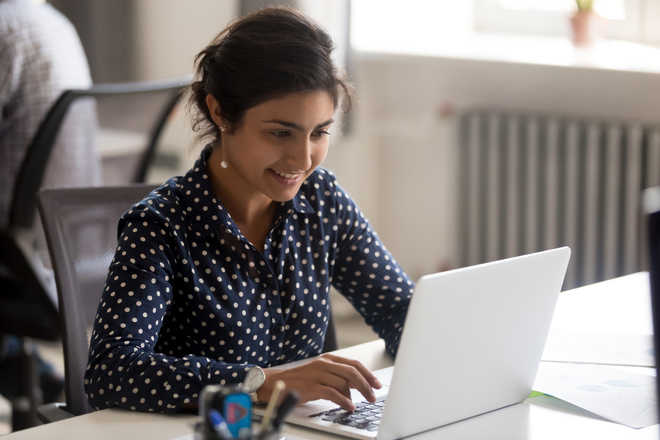 Q. I had PCME in Class XII. I am now pursuing BSc Mathematics because I could not clear the medical entrance exams. But I still have a great interest in medicine and related fields. Is there any specialisation that will make me eligible to work in the field of healthcare or medicine?
— Aman Tandon
A.A couple of options that immediately come to mind are
a) Biostatistics which is an inter-disciplinary field that applies statistical methods and techniques to collect, manage and analyse data on living organisms and biological systems.
Biostatisticians also study the risk factors that lead to the development of a disease and apply experimental design and projection methods, descriptive statistics and specific applications to health and biological sciences.
The real skill lies in identifying and assessing the sample and accurately analysing the mass of data, as in the case of bioinformatics for instance, for mapping the number of genes on a chromosome or a large study of patients.
The work also involves analysing clinical trials of new medicines before they are released in the market.
There are three phases of a trial:
The first step involves checking the toxicity of new drugs on volunteers; the next step is studying the economic viability of the drug and the last step is determining the exact dosage.
Biostatisticians perform all these assessments.
However, biostatistics — and even applied statistics — are only just beginning to take shape in India.
You can opt for working in any of the following areas: programme management, policy analysis or teaching.
You'll closely work with doctors, paramedics, pharmacologists, sociologists and other related professionals on collaborative projects in hospitals, pharmaceutical firms and large biochemical and bioengineering labs with strong research programmes and public health policy research centres to structure and plan effective public health programmes or devise strategies for disease prevention and control, population and nutrition studies etc.
There a huge demand for trained professionals who can crunch numbers and feel at home with handling complex data. Exciting new methods like neural network modelling (fuzzy logic) makes this field highly challenging and fascinating for those with a bachelor's in mathematics (pure or applied) or statistics, and computer science and an interest in health and medical sciences. Medical practitioners with an interest and aptitude for statistics can also specialise in this field.
Several universities offer a specialisation in biostatistics at the master's level. Typically a bachelor's degree in mathematics, applied mathematics or statistics is required for admission to these courses. Other areas where statistics plays an important role include population studies, anthropology and nutrition, the basic sciences and bioinformatics.
Another great alternative would be to opt for MTech in Biomedical Engineering which can be pursued at any top engineering college including the IITs. However, you can pursue this cutting edge course only after doing your MSc in Math. Admission to this multi-disciplinary as well as any MTech programme is on the basis of GATE scores.
Biomedical engineering offers a have variety of career options, including:
R &D in healthcare, pharma, biotech and medical device industry, in hospitals, diagnostic labs and other health care facilities
Evaluating new medical technologies for VC firms
Initiating start-ups in various areas of Biomedical Engineering
Pursuing academic research and teaching in Biomedical Science & Engineering
You could also look at doing a masters (MBA) in Hospital Administration or in Public Health Administration that will keep you close to your field of interest.
---
Which aviation management courses are there?
Q.Can you please tell me if there are any courses in aviation management offered in India?
Shuja Beg
A.In India, programs in Aviation Management can be pursued at both the bachelor's as well as at the master's degree level. These courses typically cover topics such as aviation insurance, air transportation economics and international aviation management. They equip you to oversee the airlines and airports departments. Currently, two options are offered - B.Sc in Aviation management and MBA in Aviation management.
UPES, Dehradun offers UG and PG programmes.
NIMS University and Jaipur School of Aviation Management offer several courses in this field.
Many colleges offer BSc in Aviation Management while some others offer BBA courses.
Institute of Logistics & Aviation Management (ILAM) has campuses in Pune, Bangalore, Mumbai, Delhi etc
---
Looking for better job opportunities
Q.An aspiring Chartered Accountant, I managed to clear my CA Inter exams four years back. Since then, I have been working with a mid-size CA firm. I have already given two attempts for my CA Final exams, but haven't been able to clear them. As I am only a CA Inter, I am not able to get a good job opportunity, despite having few years of experience. Should I look for alternate courses now? Are there any alternative courses that I can go for, which will give me better job opportunities?
— Kanwal Joshi
A.As you are struggling to get through the CA Final exams, you should now start exploring alternate courses to accelerate your career. You may decide to complete your CA sometime later, if you wish to. It's not an unheard thing, and many students do make that change. Given your educational background, and the potential experience you would have gained by working with a CA firm, a Post Graduate course in Risk Management may be one good alternative for you to consider. While this will continue to keep you linked to your domain, it will at the same time, leverage your work experience. It would also position you for job opportunities across large consulting firms and industry that are looking for this skill set. Opting for a specialization in Financial Modeling may also be another option to consider. You can pursue this course alongside your work.
email your queries to careers@tribunemail.com