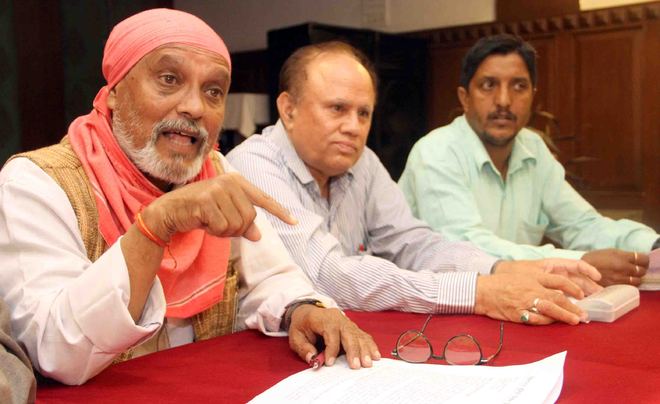 Tribune News Service
Dehradun, October 24
Gaon Bachao Abhiyan convener Dr Anil Prakash Joshi has called for a ban on the construction of the Kisau dam along the Himachal border as, according to him, it will destroy 1,100 hectares of fertile agriculture land.
Joshi stated this in an open letter written to Chief Minister Harish Rawat highlighting concerns of villagers of the state that he released at a press conference here today. The Chief Minister had a few days ago asked the Gaon Bachao Abhiyan members to give him feedback on issues which they had come across en-course of the yatra.
Joshi said the Gaon Bachao Yatra that covered 150 villages across the state from September 25 to October 15 held more than 818 street and cluster meetings. He added after deliberations we came to a conclusion that it was very important to prepare a review report that focused on development works in villages in the past 15 years.
Further, the letter called for prompt implementation of the three-tier Panchayati Raj Act in the state. He said the Act would ensure empowerment of villages in the state.
Joshi said 124 villages across the state that fall within the boundaries of national parks, sanctuaries and other protected areas were still to get basic civic amenities such as electricity and water. Villagers should be allowed to use boulders, sand and other river materials for their personal use, he added.
Joshi said he felt it appropriate to release the letter to the Chief Minister at a press conference rather than taking a delegation to meet him. "I firmly believe that I and my yatra colleagues have no right to meet the Chief Minister on their own and speak on behalf of a large population of villagers. Hence, I felt it more appropriate to release the letter," he added.
Gaon Bachao Abhiyan members Munna Rana, Dwarika Prasad Semwal and JP Maithani were present on the occasion.