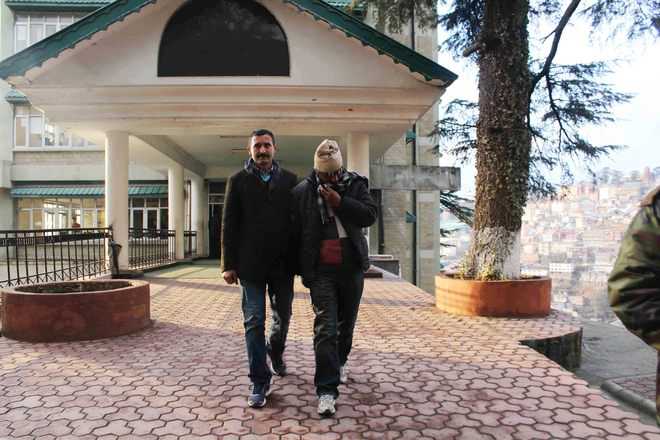 Tribune News Service
Shimla, January 29
The Special investigation team (SIT) today arrested Akshay Deogar, Irrigation and Public Health (IPH) contractor of the Malyana and four other sewerage treatment plants, under Section 326 of the IPC after the High Court today rejected his bail application.
A four-member team of the National Institute of Virology, Pune, today collected water samples from the contaminated Ashwani Khud as well as blood samples of jaundice patients at the Solan district hospital.
The hospital received nine fresh cases of jaundice today. The team has already collected blood samples of jaundice patients at Indira Gandhi Medical College and Hospital (IGMC).
Deputy Mayor Shimla Tikender Panwar said Ashwani Khud waters had been contaminated with sewage released by the Malyana and Dhalli treatment plants. He said Shimla had seen four jaundice outbreaks since 2007after the city began receiving water from the Ashwani Khud.
"The IPH Department did not pay heed to water being contaminated by untreated sewage, despite the High Court pulling up the department in the recent past," he said.
State programme officer Dr Rakesh Bhardwaj said city hospitals received 24 cases of jaundice today. In all, 1,148 cases have been reported since December 25 last. DW Negi, Shimla SP, said the SIT had already arrested and interrogated a junior engineer with the IPH Department.