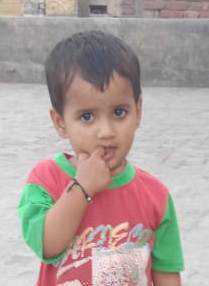 Tribune News Service
Panipat, September 15
A two-and-a-half-year-old girl was crushed under the wheels of a car, while her 10-year-old cousin sister sustained injuries in Vikas Nagar here on Sunday. The police have registered a case against an unidentified person.
The police have secured the CCTV footage of the incident.
The deceased was identified as Tanuja, while her cousin sister was identified as Rani.
Tanuja, her mother and Rani were returning home after buying vegetables on Sunday morning when a car hit the two girls. Tanuja died at the spot, while Rani sustained injuries and fell unconscious.
Sector 29 police station SHO Inspector Yogesh Kumar said the girl's body was handed over to the bereaved family after the postmortem examination. "A woman was driving the car. She will be identified soon as we know the car number," he said.
Sources say the woman, who was reportedly driving the car, is an ayurvedic doctor.