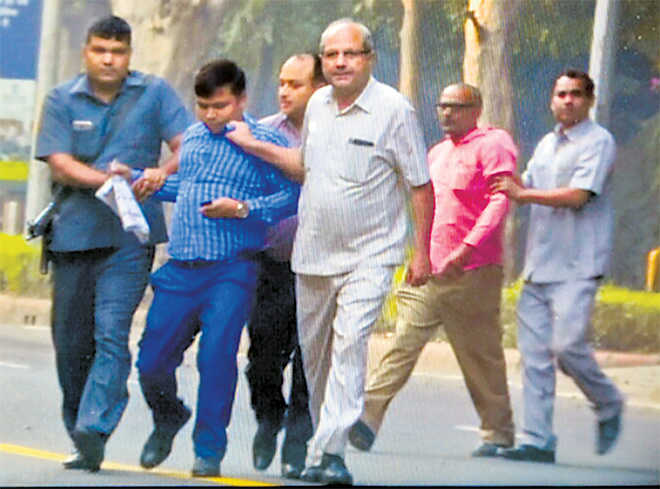 New Delhi, October 25
Four men of the Intelligence Bureau were on Thursday caught outside the official residence of CBI Director Alok Verma — who has been asked to go on leave — prompting the Ministry of Home Affairs to claim they were on "routine, covert" duties in the high-security area.
Sources said the four were held near Verma's residence at 2 Janpath by Delhi Police sleuths for questioning, but the contention was reportedly denied by DCP (New Delhi) Madhur Verma. The incident apparently didn't go down well with the IB top brass, prompting MHA officials to clarify the position, said the sources. A senior MHA official said the IB was entrusted with the responsibility of collecting intelligence on situations that might affect public order and internal security. "Among other things, its units are routinely deployed in sensitive areas," he added. Noting that the intelligence gathering exercise was usually done in association with local law enforcement agencies, the MHA official said at times, there was a need for element of surprise.
"This also enables law enforcement agencies to respond quickly to developing situations. The officials carry their IDs since they are on routine duties," he explained.
Denying possible surveillance, which is done "without any visible appurtenances", the official said: "One unit, in the early hours of today, halted at Janpath where there was an unusual collection of people and this was only to do with checking why people had collected at the location."
Another MHA official said: "This is a high-security zone where several protectees reside. Unfortunately, their presence was projected otherwise." Former PM Manmohan Singh and NCP chief Sharad Pawar live near the CBI Director's official residence.
Top Stories