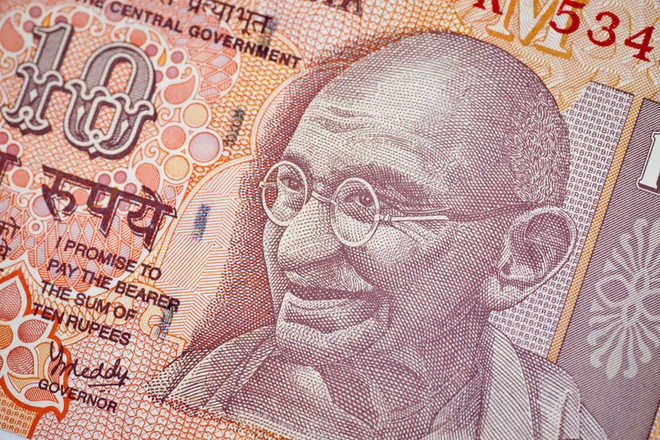 Our Correspondent
Jaipur, February 27
The Reserve Bank of India on Monday said plastic currency of Rs 10 denomination would be introduced soon as it has got clearance from various departments and the process of printing will take place soon.
The Central government had in December informed in Parliament that one billion plastic notes of Rs 10 denomination would be introduced in a field trial in five cities selected for their geographical and climatic diversity.
(Follow The Tribune on Facebook; and Twitter @thetribunechd)
The selected cities were Kochi, Mysore, Jaipur, Shimla and Bhubaneswar.
The RBI has got clearance to introduce plastic currency of Rs 10 denomination.
A tender process to acquire plastic, ink, etc would be worked out soon, RBI Deputy Governor Subhash S Mundra told a press conference here.
"New currency would be printed at one place and it would be launched as per its pilot project through RBI offices, including Jaipur and Mundra," he said.
On bringing back Rs 1000 note, he said, there was no such proposal yet. He did not comment on whether Rs 2000 note would be withdrawn.
The exchange of demonetised currency notes was still available to NRIs at the scheduled places as per the RBI guidelines, and other centres can not be included fresh, he clarified.
After holding meetings with the RBI officials and heads of banking industry in Jaipur, Mundra said there were 952 villages in Rajasthan having population of more than 5000, of which 171 villages had no bank branch.
"With new instructions to the banks, about 15 villages got a bank and more would come up soon. Fifty per cent of new currency was being sent to villages in Rajasthan, he said.
As compared to November and December, about 60 per cent currency has been distributed to banks and the situation is quite satisfactory, he said.
"I am confident that it is question of few more days and we will have near normalcy in banks and ATMS," he said.
When asked about what was the logic to distribute more currency to private banks than public sector banks after November 8, he said, "The currency was not distributed randomly or at whim and fancy. Money was given to all banks without any favouritism and partiality," he said.