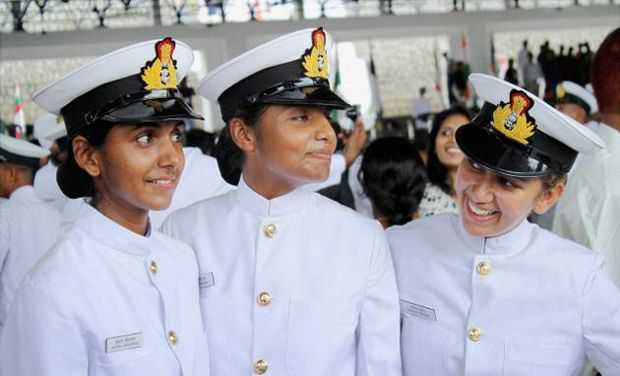 Tribune News Service
New Delhi, April 20
The Navy will further open more opportunities for women and allow them as pilots on its fleet of reconnaissance planes.
Starting 2017, women officers can choose to join as pilots of Maritime Reconnaissance planes, the Navy said today. The Navy operates the Boeing P8I, Dornier 228 in a reconnaissance role along the sea line of communication, or sea trading routes, carrying billions of dollars of cargo. The Navy protects these from pirates.
On April 15, a Boeing P8I had scarred off possible pirates who were chasing a merchant vessel in the Arabian Sea. The Boeing had made low pass over the pirates' boat in high seas which forced them out of fear to stop.
In the Indian Air Force, women already fly helicopters and transport planes and the first women fighter pilots are under training.
Women will also be allowed in the Naval Armament Inspectorate cadre from 2017. Thus, a total of eight branches/cadres will be opened for women officers in the Navy.
Several first-time initiatives have been taken by the Navy in the past few months towards empowering women officers. Recognising the importance of providing equal opportunities to women officers, seven women officers from the batch of Short Service Commission officers of the Education branch and Naval Constructor cadre, who joined in 2008-09, have been granted permanent commission.
The Navy is also finalising the policy for women officers to serve on select warships that have appropriate facilities for women. A crew of six Naval women officers, including the skipper, is meticulously preparing for the first, all-women, circumnavigation of the world in 2017 by an Indian team, in an indigenously built ocean sailing vessel, Mhadei II.
Meanwhile, the Navy commanders' conference starts tomorrow in New Delhi. It will be inaugurated by Defence Minister Manohar Parrikar and the entire top brass of the Navy would discuss key issues such as shortage of submarines and naval helicopters.