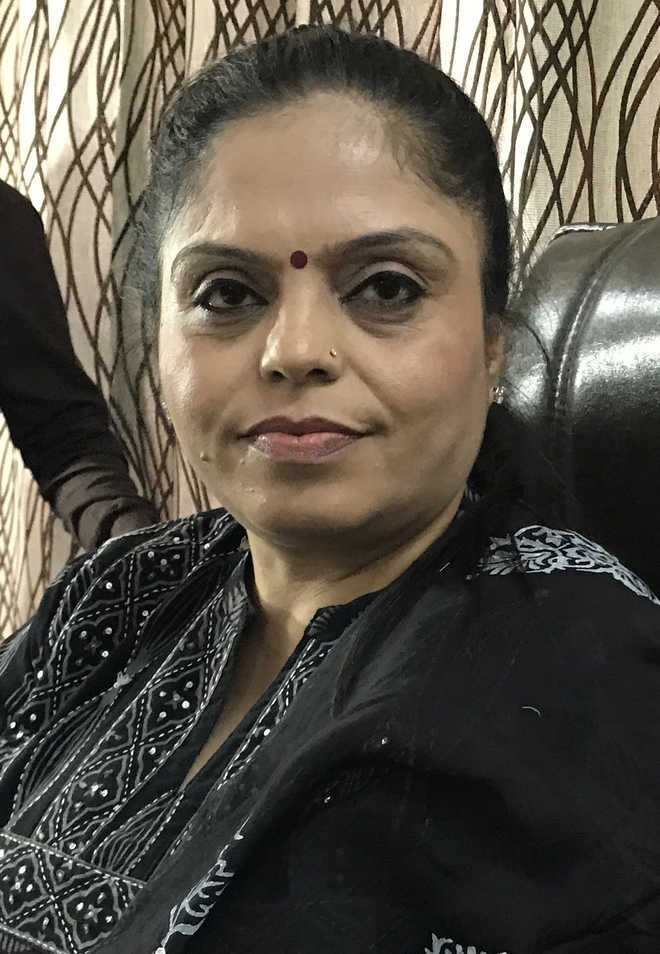 Mukesh Tandon
Tribune News Service
Panipat, February 6
Punjab State Women Commission Chairperson Manisha Gulati on Wednesday alleged that miscreants in two cars chased her and hit her vehicle on the National Highway between Murthal and Panipat.
This happened, when the Women Commission Chairperson was travelling with security men in a gypsy moving in front of her.
Gulati alleged that the miscreants hit her car a number of times.
She said that she had stopped to eat breakfast at Haveli restaurant and around 5-6 miscreants in two cars chased her from there.
She said she was on her way to office in Chandigarh from Delhi and was travelling with her son Nakul Gulati, who was driving the car.
She said that she captured the photo of one car and has given it to the Panipat Police.
Police have filed a case. So far, two persons have been arrested.
So far, two persons have been arrested. They have been identified as Gurvinder and Lovepreet of Sidharth Nagar in Panipat.
Gurvinder has passed BCA, while Lovepreet is a second year student. They were going to Panipat after attending a marriage in Delhi. They were in swift car.
Top News
The team is carrying medicines and heavy critical care equip...
Over 1,100 injured, 56 of them grievously
Indigenous anti-collision train protection system was introd...
Had flagged ministry's laxity, sought definite time frame fo...