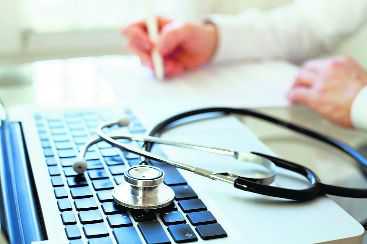 Karam Prakash
Tribune News Service
Patiala, February 23
To attract specialist doctors, the Punjab Government has decided to give an incentive of up to Rs 75,000 over and above their monthly remuneration.
Reeling under a severe shortage, the Health Department has announced the incentive for gynaecologists and paediatricians under the National Health Mission (NHM). Regular doctors will get the incentive on the recommendation of the civil surgeon.
The monthly incentive — Rs 25,000, Rs 50,000 and Rs 75,000 — will depend on the location of posting. All civil surgeons have been asked to categorise Community Health Centres (CHC), Sub Divisional Hospitals and Divisional Hospitals for the incentives.
In a letter to all civil surgeons, Additional Chief Secretary Satish Chandra said: "The move aims at compensating the specialist doctors for any hardships owing to the place of their posting."
A week back, 58 per cent of the advertised posts for "medical specialist" remain-ed vacant following a walk-in interview. Of the 513 posts, only 215 doctors joined.
The Tribune had recently reported that doctors were averse to joining due to low salary, clerical work (writing medico-legal report in every legal case) and VIP duties.
The department has also increased the monthly remuneration of specialist doctors posted under the NHM from Rs 70,000 to Rs 1,25,000. Chandra said: "Most specialists prefer to stay in Mohali and Ludhiana districts. We are short of 40% gynaecologists and 50% paediatricians. We hope we are able to address the issue."
Why docs stay away
At a time when pvt hospitals are offering more than Rs 2.5 lakh a month along with lucrative facilities to specialist doctors, govt pays just around Rs 63,000 a month, including perks
Specialists in radiology and paediatrics depts, where maximum posts are vacant, are reportedly paid Rs 3-4 lakh monthly in the private sector
Top Stories