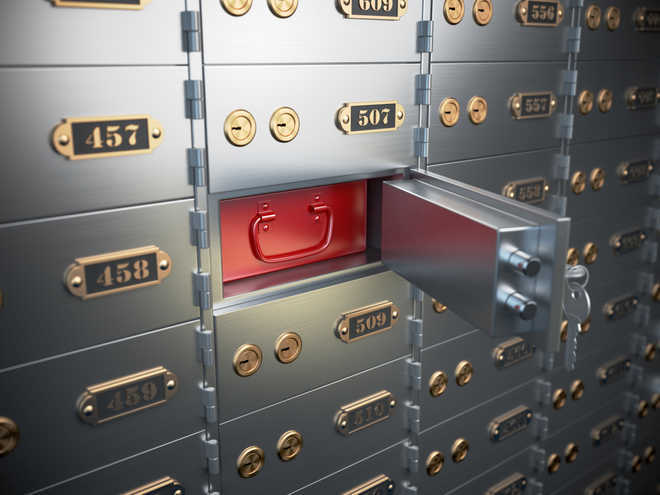 sanjiv@tribunemail.com
Concern over the health of the banking sector has been growing. A general manager of the country's largest lender, the State Bank of India, told the Punjab and Haryana High Court on Tuesday that 538 cases regarding fraud committed against the public sector banks were pending in Punjab. The information comes amid reports that more than Rs 71,500 crore was involved in bank frauds across the country in 2018-19. The day also saw other developments. There were reports of failure of online transactions in the case of private banks. Speculations were rife about the health of these banks, triggered at least in the case of one — Yes Bank — by its main promoter offloading shares. The banks later clarified that there was no cause for alarm and the problems were mostly due to the festive rush and that additional servers would be deployed to facilitate the increase in volume. Even the Reserve Bank of India (RBI) had to issue a statement clarifying that the banks were not under financial pressure.
The concerns over Yes Bank owed its origin to the experience over the crisis at the Punjab and Maharashtra Co-operative Bank where two-thirds of the loans were allegedly due to a single bankrupt client who was in the property business, listed by the RBI as 'sensitive'. In fact, there have been worries about the exposure of banks to real estate and non-banking financial companies which may turn to public sector banks for liquidity in case of a shortfall. Only some time back, the government had effected a mega merger of banks, bringing down their number in the public sector to 12 from 27. The aim was to have 'fewer and stronger banks' that will prove to be 'adequately capitalised lenders'. The apprehension is over the financial endowment of these banks being used to compensate frauds masquerading as business failures.
The RBI prescribes methods to run a bank but does not make changes in managements and supervision is done mostly by the state and Central governments. Better systems and better governance will be needed to disprove Keynes who thought India was dangerous for banking.