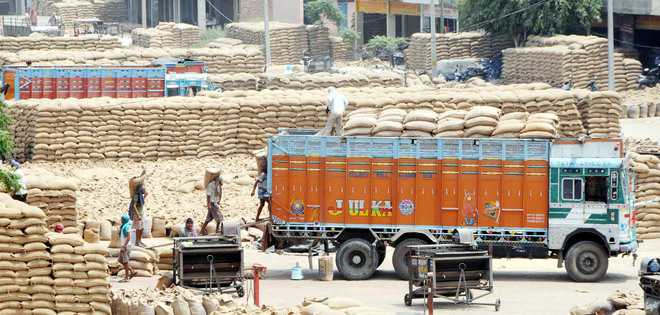 Nirmal Sandhu
Politicians do not listen to economists in general and in Punjab where economic reforms have remained on the periphery, none in the political class is expected to accept advice even if it comes free from an Oxford University professor specialising on reforms, macroeconomics and political economy with two books on India to his credit already.
This is the second book I recommend to chief ministers. Since reading is not an activity that can be easily taken up, they can ask someone to brief them on the book's main ideas, if ever they happen to take interest in their own state's progress and their own people's welfare; the first book was Nandan Nilekani's Rebooting India, which explains how high-tech public institutions can deliver citizen-friendly, low-cost solutions to India's challenges.
Here are some economic ideas which, even if unacceptable to vote-seeking politicians, give an idea to ordinary people what experts think should be done to better their lot. Vijay Joshi is not alone in offering these ideas; he however reinforces their validity with scholarly research. Some are quite simple; even Tota Singh can understand them. It should not be difficult to accept his suggestion that land transfers should be made easy and litigation-free through computerisation of all rural and urban land records. The writer supports the labour law changes that Rajasthan, Madhya Pradesh and Gujarat have made to facilitate an easy hiring and firing of industrial workers.
Infrastructure is another key priority of the writer but within this it is the electricity sector that he turns to in detail. He opposes free power to any section of society since it bankrupts electricity discoms and advocates cost-reflective prices, privatisation, competition and improved regulation to rid the power sector of its present mess. Mispricing is also self-evident in the railways and water. Power and water subsidies, he argues, favour the better-off: 85 per cent of water subsidy is given for private taps, where as 60 per cent poor households get water from public taps.
Here is Vijay Joshi's forceful plea on subsidies, which politicians can benefit from, or ignore at their own peril: 'Elimination of all dysfunctional subsidies deserves to be a prime component of an intelligent reform agenda. These subsidies distort efficient resource allocation, give rise to massive leakages to intermediaries and black-market operators, and are regressive in the bargain (i.e. they benefit the relatively rich more than the poor).'
Socialist economists and politicians often accuse pro-market, anti-subsidy proponents of being anti-poor. Vijay Joshi suggests social protection which is fiscally affordable, as cost effective as possible and actually benefits the poor. He writes, 'Rapid growth is pointless unless it is inclusive and widely shared. Social protection schemes that provide a minimum income to citizens, regardless of earning capacity, are institutions that all social democracies should aspire to have'.
Nearly half of the country's workforce and two-thirds of the country's poor depend on agriculture, which is in perpetual crisis. Joshi has a list of solutions and the boldest is: '… dismantle the network of state controls on (the) movement, storage, marketing and processing of produce, activities in which (the) private sector has a comparative advantage'.
He makes a suggestion which both the BJP and the 'pro-farmer' Akali Dal rejected when first proposed by the UPA: FDI in multi-brand retail. The writer favours the entry of multinational supermarkets to strengthen India's supply chain since a third of fruits and vegetables goes waste. He rejects the way trade is done in mandis, saying 'trade takes place, in practice, through licensed intermediaries who have captured the APMCs in cahoots with local politicians'.
By keeping arhtiyas in business, not dismantling the inefficient food procurement, storage and transport chain, disallowing foreign supermarkets, levying hefty taxes on farmers' produce and then distributing small amounts at 'sangat darshan' gatherings for political benefit, bankrupting the power system with free supply and not paying for it in time, wasting money on freebies and memorials, which could have been better spent on improving healthcare and rural education; and by putting the Punjab government and its every board and corporation under huge debt and selling off or mortgaging government properties in the pursuit of politics of appeasement, Chief Minister Parkash Singh Badal has not allowed Punjab to recover from the depths it has plumbed under his leadership.
Badal and his team of economic advisers have done in Punjab almost everything that this Oxford Professor disapproves of. Each can form a judgement based on the situation Punjab is in. Either Vijay Joshi does not know his economics despite grabbing a top post at Oxford, or he does not realise how economics and governance can be pursued at the grassroots level by the likes of Badal. And Badal is not alone in ruining his state.
Top Stories