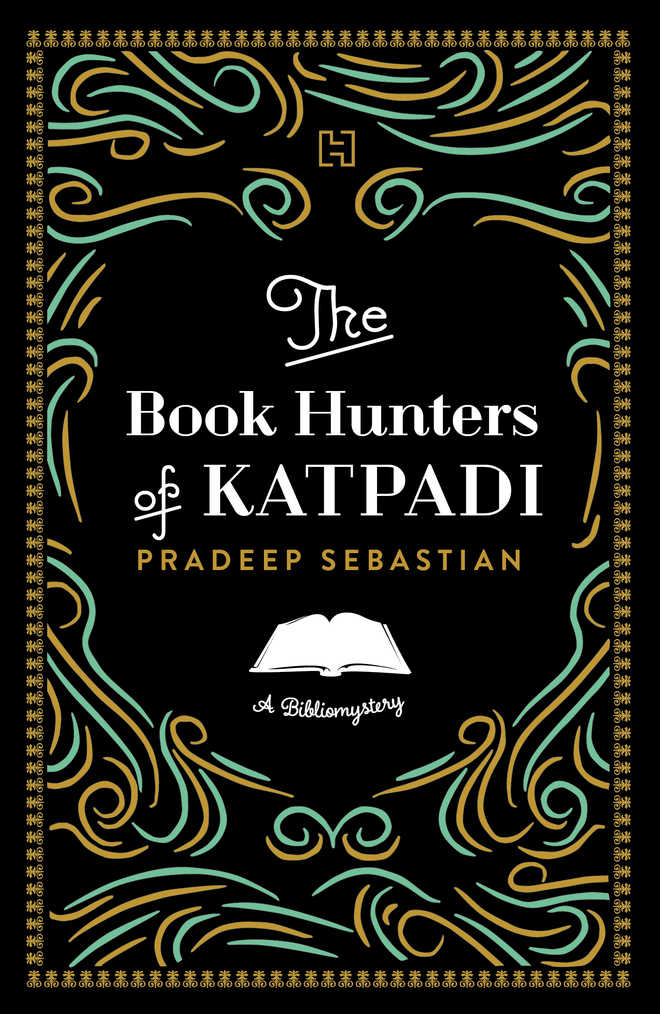 Rajdeep Bains
What strikes you first is the gorgeous black and gold dust jacket in rubberised matte finish, and as you open the book the tactile experience continues with the richness of the thick flyleaf, the decorative font, the charming illustrations, and (a rarity these days) a black ribbon book marker. If that isn't enough to hook the book lovers, there is that intriguing tag line: 'A bibliomystery'.
A bibliomystery is a mystery story that involves the world of books, and how beautifully does Pradeep Sebastian make the book live up to that! In his first mystery novel, Sebastian, a collector himself, brings you that rare gem, a book that not only entertains but also informs. He takes us through the world of antiquarian book dealers, hand-press printing enthusiasts, designer book-binders and restorers, showing without preaching, guiding without pushing. At the end one is left the richer for the experience.
The story revolves around Biblio, an antiquarian book shop dealing in rare books, and specialising in modern Indian first editions. The proprietor Neelambari and her associate Kayal are knowledgeable, passionate about their profession and determined to expand the antiquarian book trade in India. In the process they get to discover unexpected treasures in old library books, to authenticate and catalogue books from a 300-year-old collection. They also deal with the greed, passion and intrigue that forms an integral part of the book collectors' world.
Through it all the book delves deeply into the crossroads and walkways of Chennai, bringing it alive even for people who have never visited it, and bringing a pleasurable gasp of recognition from the residents. Then there is a cast of characters and terms that will be familiar to all bibliophiles: Cecil Court, the bindery at Luz corner, Thomas Frognall Dibdin, Dard Hunter, Richard Heber, Somerset paper, Fabriano wrappers, letterpress, Abion Presses, and a host of names of illustrators and printers to keep one occupied on the internet for a long time following up the thread that has been so lovingly dangled. Sebastian's personal love for fine-press books produces one of the most beautiful sections dealing with Cherian the printer, and his Albion Press.
The mystery itself concerns a fragment of a manuscript long considered a myth, purportedly written by Sir Richard Francis Burton: linguist, and translator of the Kama Sutra; whose other claim to fame was of having been the only white man to have been on and written about the Haj. The fragment, long considered the holy grail of Burtoniana, is a controversial piece of work, and it falls to Neelambari and Kayal to coordinate, authenticate and deal with all the intrigue and mystery surrounding it.
The book is a masterpiece of rarities lost-and-found, and leaves you wanting more. If you love books, buy this book for all it offers. You will not regret it.