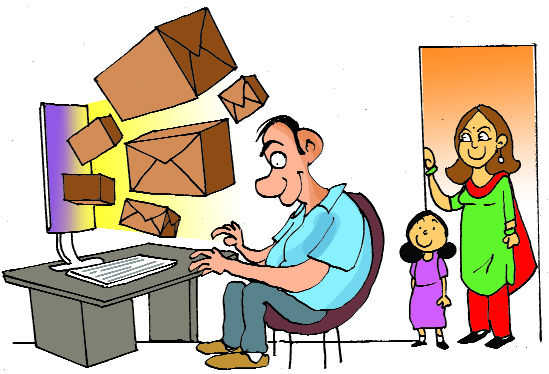 Vijay C Roy
Tribune News Service
Chandigarh, October 9
The ongoing festival season has failed to live up to the expectations of offline retailers in the region, which is a major market for FMCG players. According to retailers, besides slowdown in economy, deep discounts and no-cost EMIs by e-commerce companies have impacted the sales of offline traders up to 50%.
Among the worst hit are electronics shops, including those selling mobile phones, followed by apparels or garments and grocery stores.
There are over a million traders in the region comprising Haryana, Chandigarh, Punjab, HP and J&K. Among the major cities where traders were hit are Sonepat, Panipat, Ambala, Chandigarh, Ludhiana, Jalandhar, Shimla and Jammu.
According to the retailers, the booming online sales, especially the festival sales by two major e-retailer giants, have crippled the conventional shops and they are finding it difficult to sustain. According to a report, Amazon and Flipkart sold goods worth Rs 19,000 crore in the six days of the festive sale starting from September 29.
"The e-commerce companies are eating into the business of offline shops by offering predatory pricing and deep discounts. Our sales have been hit up to 50% and if corrective measures are not taken, the traders will have no option but to shut shops," said Harish Garg, president, Confederation of All India Traders (CAIT), Chandigarh chapter.
He said the region witnesses sales of Rs 6 lakh crore (approximately) across all categories during the festival season.
"There is already liquidity scare in the market and deep discounting by online retailers has further hit our businesses. Even sales of grocery stores have been reduced by 50%," said Harkesh Mittal, a distributor of food products.
The traders alleged that earlier e-tailers had a focus on big cities but now they are strengthening their presence in tier-II and tier-III cities and retailers at even small towns are finding it difficult to sustain.
Meanwhile, a delegation of the CAIT, led by its secretary general Praveen Khandelwal, has met Union Commerce and Industry Minister Piyush Goyal in this regard. They alleged that e-tailers were involved in predatory pricing, offering heavy discounts, loss funding and exclusivity of various products, which was not allowed under the FDI policy.
Garg said Goyal has directed Guru Mohpatra, secretary, Department for Promotion of Industry and Internal Trade, to call both Amazon and Flipkart for a meeting to clarify on the points raised by the CAIT and resolve issues in the presence of ministry officials.