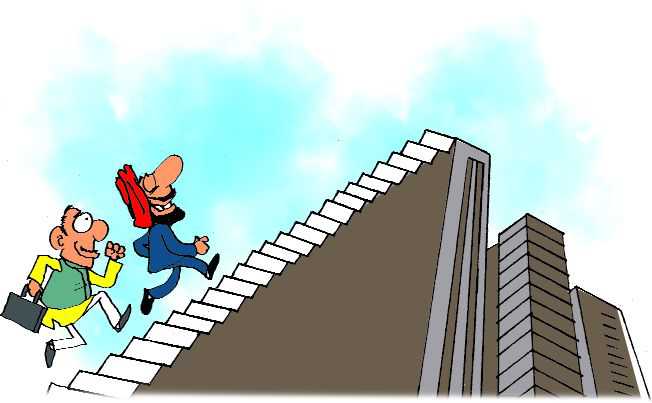 Vijay C Roy
Tribune News Service
Chandigarh, April 18
Though investment in mutual funds through Systematic Investment Plan (SIP) has nearly doubled in the past two years, bringing more investors under its fold, investors based in the northern region still prefer conventional investments such in real estate and gold over mutual funds.
In contrast, mutual funds are a preferred choice with investors of western and southern states.
"People in the northern region are reluctant when it comes to investment in mutual funds as compared to their counterparts in Gujarat, Maharashtra and other states where mutual funds is the preferred choice over any other mode of investment. This is mainly due of lack of awareness and fear in investors in the northern region. So, the industry is trying to reach out to individuals even in small cities and towns to attract potential investors by creating awareness," said Aniruddha Chaudhuri, head — Retail Sales, ICICI Prudential AMC.
Post-demonetisation, there has been a significant increase in the inflow to funds to the mutual fund industry through SIPs. SIP is a method of investing a fixed sum, regularly, in a mutual fund scheme and allows an investor to buy units regularly on a specific date of the month.
With bank interest rates going down post-demonetisation, people were left with limited attractive investment avenues. Since there was no clear sign of price improvement in gold and realty in the near future, investors were prompted to invest in MFs which were giving lucrative returns.
Across the country, gross investment through SIP increased to Rs 8,055 crore in March 2019 from Rs 4,337 crore. Prior to demonetisation period i.e in October 2016, the monthly inflow was Rs 3,434 crore.
The Northern region comprises Delhi, Uttar Pradesh, Uttarakhand, Rajasthan, Haryana, Chandigarh, Punjab, Himachal Pradesh and Jammu & Kashmir. It contributes around 17.44% of the total monthly inflow to the mutual fund industry.
According to Chaudhuri, "The best investment strategy in the current market situation is the use of systematic investment route to accumulate equities. We believe 2019 is the year to systematically accumulate equities through SIP and STPs with asset allocation funds being the preferred category of funds."
Since SIP means investing with a fixed sum regularly, regardless of the NAV or market level, investors automatically end up getting more units when the markets are low. The arithmetic is obvious. Suppose an investor is investing Rs 5,000 every month. When the NAV is Rs 25, the investor will get 200 units. However, if the market dips and the NAV drops to Rs 20, the investor will get 250 units. So, the investors tend to get more units when the market is low and in long run he is bound to get better returns.
Where region stands...
Rs 8,055 cr (March) Monthly inflow to MF (SIPs)
17.44% Region's contribution
Top Stories