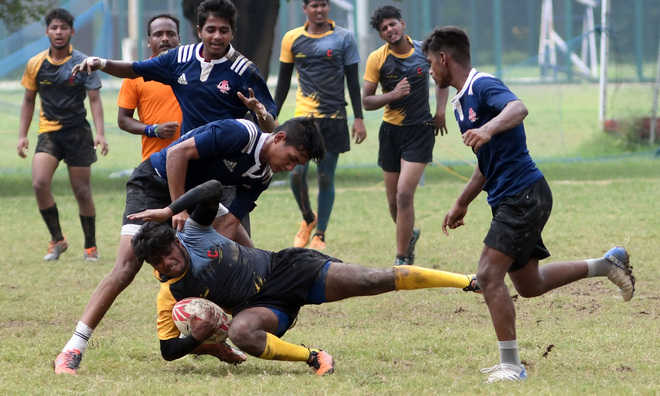 Tribune News Service
Chandigarh, September 4
Haryana Warriors beat Punjab 10-3 on the second day of the National Division (II) Rugby XVs Championship at Panjab University here today.
Rajasthan blanked Young Rebels 12-0, while Delhi Rebel thrashed Chandigarh 39-0. Greater Mumbai Police advanced after defeating Andhra Pradesh 51-0.
Kerala boys registered a 59-0 win over Madhya Pradesh and Black Dot Punjab drubbed Delhi Lions (B) 17-0.