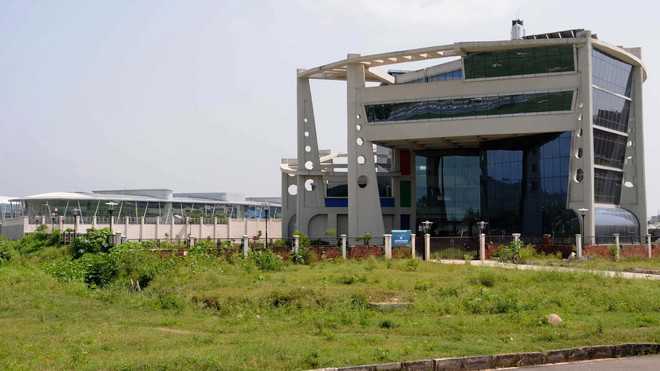 Ramkrishan Upadhyay
Tribune News Service
Chandigarh, November 7
After starting work on a housing scheme for government officers, the Chandigarh Housing Board (CHB) is planning a housing scheme for the general public at Rajiv Gandhi Chandigarh Information Technology Park (IT Park).
Sources said the process of preparing the initial drawing for the project had been started and the plan would soon be sent to the Architecture Department for approval.
Yashpal Garg, Chief Executive Officer of the CHB, said work on the conceptual planning had been started. He said after getting approval, the CHB would launch the scheme.
Sources said the CHB was planning to construct around 800 flats of different categories in the area. The housing scheme will come up close to the high-end officers' flats to be constructed for the governments of Haryana and Punjab, and the UT. Land measuring 123 acres is in the possession of the CHB after the controversial residential project, Prideasia, failed to take off.
The CHB has decided to launch the scheme after it failed to sell 13 residential and commercial sites an an e-auction last year. Due to the high reserve prices, not many developers showed interest in the auction. The CHB will develop the project on two plots, measuring 10.51 acres and 6.43 acres, at IT Park. The prices will be fixed after getting the drawing approved from the Architecture Department.