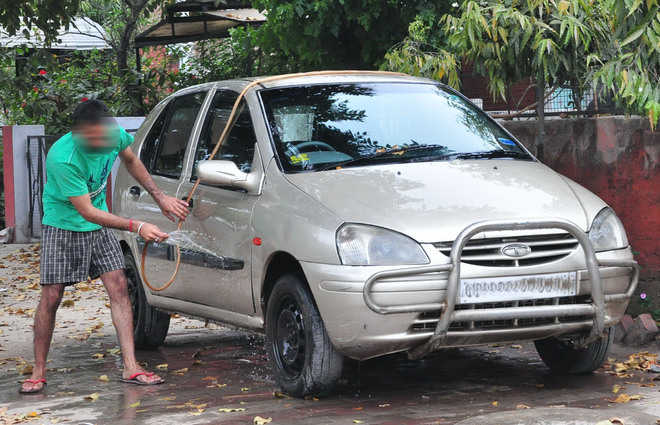 Tribune News Service
Chandigarh, April 15
The Municipal Corporation started a drive against water wastage today.
During the drive, which started in the morning, notices were issued to 44 people, while a challan of Rs 2,000 was issued to two owners of houses, who were found wasting potable water.
The challans were issued in Sector 15 and Sector 11.
An MC official said teams carried out the drive between 5.30 am and 9 am. The notices were issued for leakage in overhead tanks and at other places.
With the rising temperature, the demand for water in Chandigarh has increased and people have started facing shortage of water. While the demand reaches 116 MGD in summer, the city is at present getting only 85 MGD. Watering of lawns and courtyards and washing of vehicles using a hosepipe are not allowed.