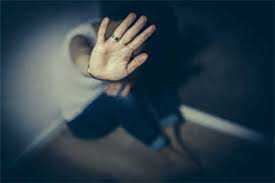 Tribune News Service
Chandigarh, September 20
A doctor from the Government Medical College and Hospital (GMCH), Sector 32, who had examined the 5-year-old girl allegedly assaulted by her stepmother in 2017, recorded her statement before the court today.
Dr Ranjeet Kaur submitted that the victim was examined at the GMCH-32 by her on September 24, 2017, at 10.13 pm. She stated that as per the examination report, there was "diffuse swelling with tenderness present over occipital region", there was "diffuse swelling over right eye", and there was "bluish contusion over right side of neck", and the injuries were simple in nature.
The defence counsel of the suspect, Jaspreet Kaur, also cross-examined the doctor.
Defence counsel Manjit Singh asked the doctor if the victim was referred to the Eye, ENT and General Surgery departments after she was brought to the hospital, as per the prosecution report. At this, the doctor stated that the victim did not turn up at the Eye and ENT Department, while at the General Surgery Department, the victim did not respond back.
Top Stories