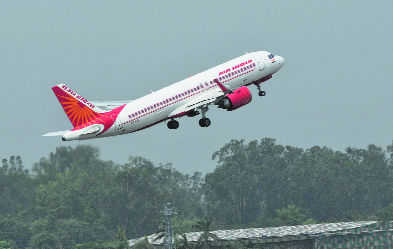 Chandigarh, August 22
Alliance Air, a subsidiary of Air India, will begin a new flight to Delhi from the Chandigarh airport, on August 29. The daily flight will, however, be in service only till September 30.
"The airline must be testing this on a pilot basis to see what kind of response it gets," said a spokesperson for the Chandigarh airport.
The flight, 91 831, leave Delhi at 6.15 pm and reach the city at 7.15 pm. The flight, 91 832, will depart from the city at 7.50 pm to reach Delhi at 8.50 pm. The starting fare for the flight is Rs 1,700. —TNS