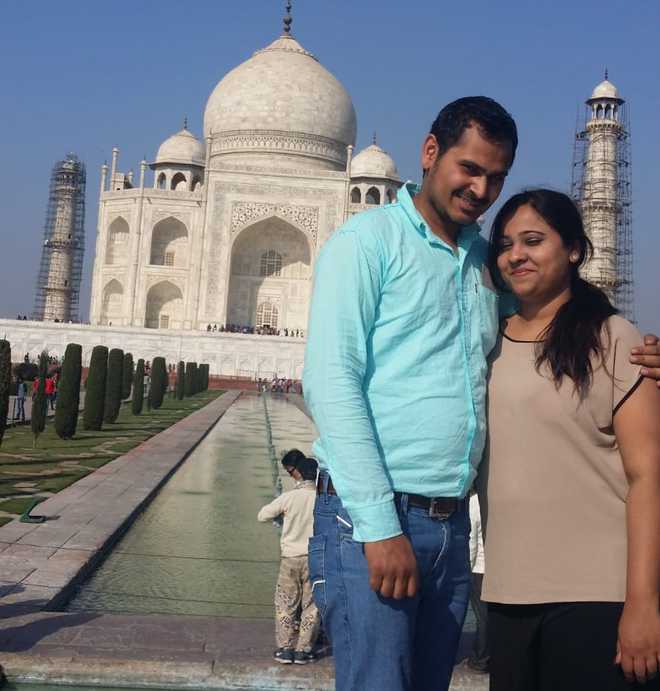 Varinder Singh
Tribune News Service
Jalandhar, December 13
A native of Fiji and presently a permanent resident of New Zealand has accused her Punjabi husband and her in-laws Ludhiana's Daad village of having hatched a conspiracy to commit fraud upon her in the name of marriage for getting a Permanent Residence (PR) in New Zealand.
Ruhina has not only obtained a Police Safety Order under New Zealand's Domestic Violence Act-1995 (a copy of which is with The Tribune) against her estranged husband Gurpreet Singh, but has also lodged a complaint with the Inspector General of Punjab Police (NRI Wing).
She has alleged that her husband and in-laws had only 'usurped' valuables, electronics, gold ornaments worth about 2 lakh New Zealand dollars. They had also subjected her to physical cruelty and mental torture during her stay in India with them, she alleged.
"As I am unable to give out more money in shape of dowry, my husband is threatening of marrying someone else," alleged Ruhina in her complaint to the Punjab Police.
She said she had met Gurpreet Singh in the month of September in 2012 though an Indian friend at a public gathering in the latter's home in New Zealand and had started getting in touch with him like a 'casual friend'.
"At that time, my husband had applied for a PR in New Zealand but, it was declined. Subsequently, he hatched a conspiracy to commit a fraud upon me wherein he proposed me for marriage. I resiled initially on the premonition that my parents would not agree to this proposal. He, however, started insisting and even visiting the mosque and changed his physical appearance for the purpose of getting my family's consent. Our marriage was solmenised finally as per Islamic Rituals on April 27, 2014. Thereafter, his mother visited us in New Zealand in 2016 and she kept a very cordial relations with me till his PR application was accepted. My family gave them all kinds of branded clothes, gold ornaments, etc., and another 6,000 New Zealand dollars for purchasing gold in India," said Ruhina.
Her troubles started getting compounded when she came to India with her sister to persuade her in-laws to save their marriage. "Earlier in October 2017, they started asking money from me to the tune of 500 New Zealand dollars per month and started harassing me and even beating me up. On being instigated by others, my husband even used to slapped me. Upon our visit, my sister tried to pacify my in-laws but they continued hurling taunts and abuses at us. Later, my mother-in-law started physically abusing me forcing me to do all household chores from early in the morning till late in the evening. My husband even tried to push me down from the balcony on April 14, 2018, but it was saved well in time by my sister. Subsequently, I returned to New Zealand," alleged Ruhina in her complaint to the IG (NRI-Wing) of the Punjab Police.
Her Amritsar-based counsel Advocate Sandeep Gorsi said he was pursuing the complaint and the police should register an FIR against Ruhina's husband and other family members for having harassed her.
"I have come to the conclusion that it was a sham marriage which was solemnised with a sole purpose to obtain permanent residence by my husband in New Zealand. I feel cheated," said Ruhina while talking to The Tribune over the phone from Aukland (New Zealand).
Top Stories