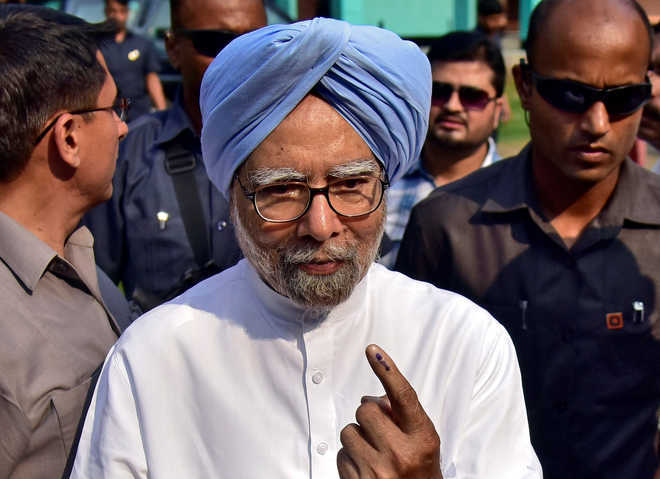 gspannu7@gmail.com
Yash Goyal
Jaipur, August 19
Former Prime Minister Dr Manmohan Singh was on Monday elected unopposed to the Rajya Sabha as an MP from Rajasthan as the withdrawal deadline was over at 3 pm.
As no other nomination was filed, the election of the sole candidate was declared right away after the withdrawal deadline was over, Returning Officer and Assembly Speaker Pramil Kumar Mathur said.
Mahesh Joshi, Chief Whip of the state Legislative Assembly, received the winning certificate on behalf of Dr Singh.
The Rajya Sabha seat fell vacant after the death of Madan Lal Saini, the state BJP president, on June 24.
With Dr Singh's election to the Rajya Sabha, the Congress will have one representation in the Upper House from the state.
As of today, the Congress has no MP in Lok Sabha in 25 seats from Rajasthan nor had one in a batch of 10 Rajya Sabha seats.
Singh has been a member of the Upper House from Assam for almost three decades.
While he was a Rajya Sabha MP for five consecutive terms from 1991 to 2019, he served as PM for two consecutive terms from 2004 to 2014. His last tenure expired in June this year.
Now Vice President M Venkaiah Naidu, Nejma Heptullah, Anand Sharma, Jaswant Singh, Alphons Joseph Kannanthanam, Natwar Singh, Ram Jethmalani have represented Rajya Sabha from Rajasthan.
Top Stories