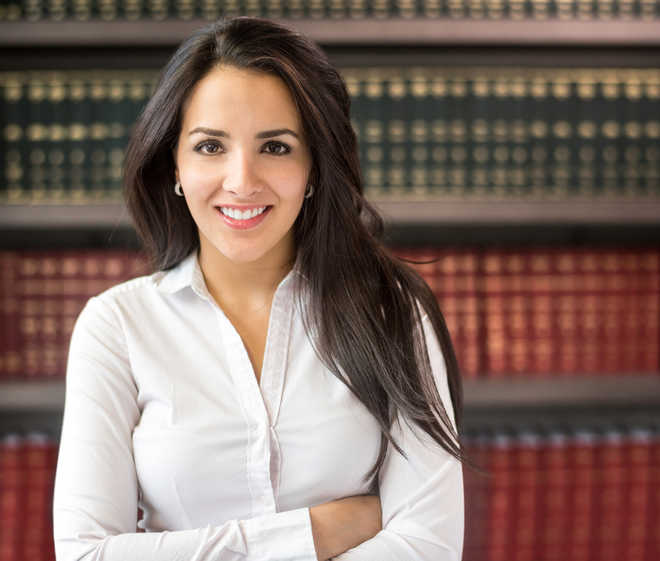 Shaun Star
The sports industry is growing from strength to strength around the world, including in India. Reports estimate the global sports sector is worth between $600-700 billion. The commercialisation of sports has created opportunities for many people — not just elite athletes and professional sportspeople.
As a result of the growth of sports as an industry, there has been an increased demand for world-class professionals across different sectors. Sports lawyer is one such profession. An increasing number of students are considering studying sports-related subjects such as sports law and governance, sports management and sports sciences.
Work profile
Sports lawyers may find themselves working on the commercial side of sports — either on transactions or dispute resolution. In addition, there is a spectrum of integrity related issues in sport that one keeps reading about in the news. These issues, such as match-fixing, anti-doping, corruption, have necessitated the involvement of sports lawyers in resolving high-profile disputes. For instance, there have been more than 800 doping violations in India in the past decade and most athletes remain unrepresented in defending their suspensions — in fact, there are only a few lawyers specialising in defending athletes.
In addition, the Supreme Court's Lodha Committee has been in the news for years, highlighting that disputes in sports have been argued all the way to India's top courts.
Opportunities
Since sports law is still in its nascent phase in India, sports law matters tend to only take up a portion of a sports lawyer's time. That is, a lawyer or law firm specialising in sports law will typically also take on corporate or commercial law matters that do not strictly fall under the sports law domain. In cricketing terms, sports lawyers are typically all-rounders.
Areas where sports lawyers may work include:
Litigation
Law firms
In-house counsel
Academia
Governance and policy
Getting in
Any practicing sports lawyer will tell you that there is no substitute for having strong foundational legal skills. Gaining experience in litigation or commercial law to hone your skills is often a useful pathway before branching out into a specialisation such as sports law. This is especially true since sports lawyers are often required to have a good working knowledge of different areas of law.
There are only a few law schools in India that offer elective units on Sports Law and Governance. These electives give students a taste of the legal issues that arise in the field of sports. Many students also find ways to intern with existing sports lawyers and sporting organisations to gain practical exposure and insight into the industry.
Law graduates who are keen on gaining a deeper understanding of sports law may also choose to study a postgraduate degree in sport. A number of foreign universities offer master's programmes in sports law (such as the University of Melbourne, Australia; ISDE , Madrid, Spain; the Nottingham Trent University, UK etc.).
The fact that the practice of sports law in India is still developing, means that there are both challenges and opportunities for budding lawyers who wish to create a niche for themselves in the industry.
Spurred by the growth of leagues such as the Indian Premier League, Indian Super League and Pro Kabaddi League, hundreds of millions of fans are watching sport on a regular basis in India. As a result, between broadcasters and sponsors, billions of dollars are being invested in these sports. The growing fan following, coupled with this increase in investment, has also resulted in a growing interest among young people who wish to work in this field.
What is sports law?
In a nutshell, sports law is the legal framework that governs sports. However, it is not governed by a single piece of legislation. Sports lawyers must have a strong understanding of different areas of law since the business of sports touches on a range of legal issues. For instance, sports lawyers may find themselves working on legal issues in fields such as contract law, competition law, labour law, criminal law, intellectual property law, media law and even constitutional law.
—The writer is Assistant Dean and Associate Professor at Jindal Global Law School, and Executive Director of the Centre for India Australia Studies, O.P. Jindal Global University