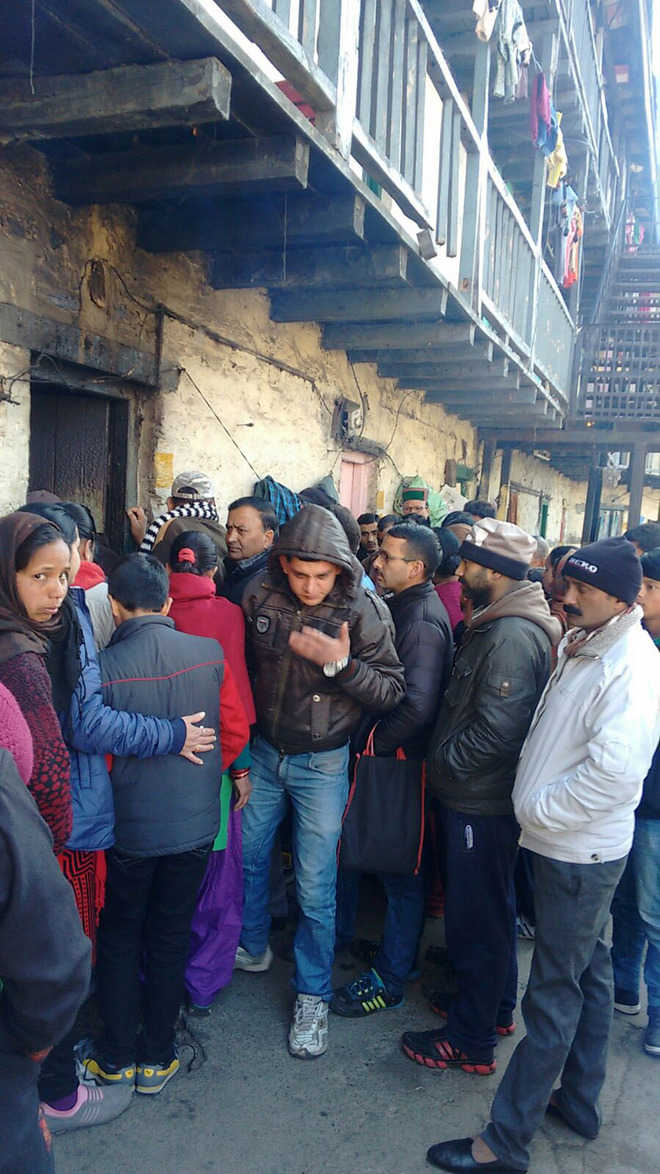 Kuldeep Chauhan
Tribune News Service
Shimla, January 15
Deputy Mayor Tikender Panwar today asked the government to take action against contractor of the sewage treatment plant, Malyana, who is responsible for the outbreak of jaundice here.
For the past about 20 days, more than 640 cases had been tested positive for jaundice. About 40-50 patients were getting treatment daily in city hospitals, he added.
"The Irrigation and Public Health (IPH) Department has been talking about a centrifugal machine at the treatment plant that releases untreated sewage into the Ashwani Khud water source since 2011, but the department has done nothing even after five years", said Panwar.
"Last week, we had lodged an FIR against the IPH contractor, who runs the plant, but no action has been taken to nab the guilty", he said.
Panwar said a National Centre for Disease Control (NCDC) team, which was also investigating the jaundice outbreak, was also of the view that the mixing of sewage in the water source could be the prime reason, though its final findings had not come yet. More than 4,000 had suffered while more than 640 cases been tested positive for jaundice, he added.
The jaundice outbreak took place during winter months, not during the monsoon because the rains diluted the concentration of faecal matter into Ashwani Khud, but in winter the sewage discharge was concentrated and water discharge in the khud was less and hence it contaminated water, he asserted.
He said the similar jaundice outbreak took place in 2011 in the winter and the same sewerage treatment plant was considered to be the prime source of the outbreak. The water samples collected jointly by the Shimla Municipal Corporation and the IPH Department from Malyana Khud and Ashwini Khud must be sent to the Virology Lab, Pune, to test the hepatitis virus, he demanded.
Panwar said the Ashwini Khud water must not be lifted until the results were out. Instead, the IPH Department should tap the Brandi and Koti streams. The government must install reverse osmosis or ozonisation for the water treatment plant in Ashwini Khud, he added.
He said the SMC and Health Department were educating residents to use boiled water and taking water samples from houses as well. If the government did not take action, they will mobilise public against the government's inaction, Panwar warned.
Top Stories