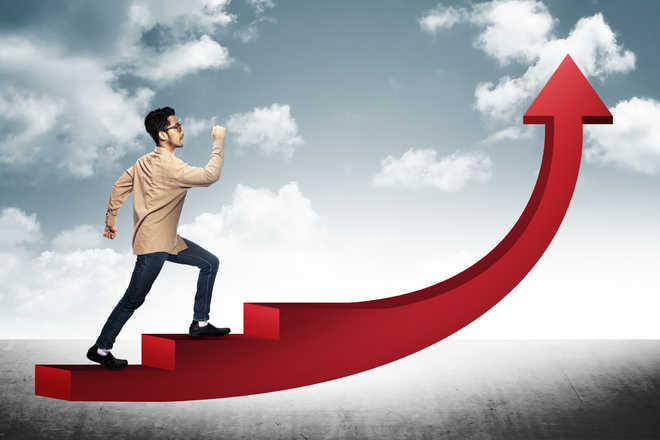 Ambarish Datta
Higher education has a crucial role in supplying skilled candidates needed in the workforce. However, the transition for many between higher education and employment is experiencing challenges as employers look for employees with the right skills and aptitude rather than basing a hire purely on traditional qualification.
So, what's the solution? Align the skills that graduates have with market demands to ensure you are creating future employees that are industry ready, knowledgeable and adaptable.
With employers and policymakers questioning the value of the degree, educators need to reassess their offerings so their program reflect the needs of the marketplace.
Although the term Industry aligned courses is widely used by institutes, it largely remains a pipedream. However, a few courses are being offered by some institutes that cater to the new-age skill requirements and develop the students to be able to take up relevant roles in the changing market scenario. Let's take a look at some of these for those aiming for a career in finance-related fields:
Master's in Financial Technology
This is arguably one of the best master's-level programme offered to students who wish to excel in the financial technology space. Financial Technology (FinTech) is concerned with the use of technology to make financial transactions more efficient.
Graduates in this field will have a good understanding of finance, accounting, business information systems, and analytic methods.
Master's in Financial Technology jointly provides the fundamentals of Accounting & Finance and Management Science where relevant expertise resides across all core competencies — both in teaching and research.
Who can get in: This course is for students from a variety of backgrounds. The course follows a blended pattern of theory and practice delivered in class by industry practitioners. It equips students with the knowledge of contemporary modules like Algorithmic trading, Robo-advisory, R programming, banking technology etc.
Executive Programme in Financial Journalism
This course caters to the robust journalism industry. While many traditional roles in newsrooms are disappearing, financial journalism is growing.
The course is a unique offering that aims to train the participant to work as a financial journalist and provides the student with a firm grounding in corporate, financial and economic reporting, the ability to understand and manipulate financial data and to critically analyse announcements by companies and government departments.
The course is offered online and is delivered by veterans from large media houses.
It provides the students with the essential principles, skills, techniques and real-time application of the same.
Students undergo rigorous training to develop the skills required by a financial journalist.
The course covers areas like financial markets, financial document analysis, writing skills, interviewing skills, live reporting etc. that makes the students equipped appropriately for the challenging role of a financial journalist.
Bachelor's in Capital Markets
This is yet another course that prepares students for job roles in the financial industry. This three-year full-time bachelor's programme is a unique offering that aims to develop the right skill sets by starting early in the students life.
This programme is designed for students who wish to work in the financial services industry. This aims to impart knowledge about various aspects of capital markets, thereby helping the students understand and develop skills that are essential to understand and face the challenges in the world of capital markets.
The course covers all facets of financial markets and deals in detail with capital markets. The course covers various modules, including technical analysis, fundamental analysis, derivatives, risk management, portfolio management etc. along-with essential soft skills required to become a through professional ready to be absorbed in the market.
As markets constantly change, so do the skill-sets required. Adaptation is paramount along with keeping an eye on the fluctuations and variations across industries (global and regional), while remaining open and flexible to changes.
— The writer is CEO, BSE Institute
---
Skills to soak in
When pursuing an undergraduate degree a student needs to develop career-specific skills, as well as a set of intangible traits such as confidence, effective communication, presentation skills, collaboration with peers and project planning. These skills and traits will help them make a difference for their employers.
Opportunities
Career opportunities for graduates in capital markets are wide open in the areas of banks, finance companies, share broking, commodity, PE funds, and regulators like RBI, Securities and Exchange Board of India (SEBI), Forward Market Commission (FMC) and stock exchanges like NSE, BSE, commodity, currency and derivative exchanges.