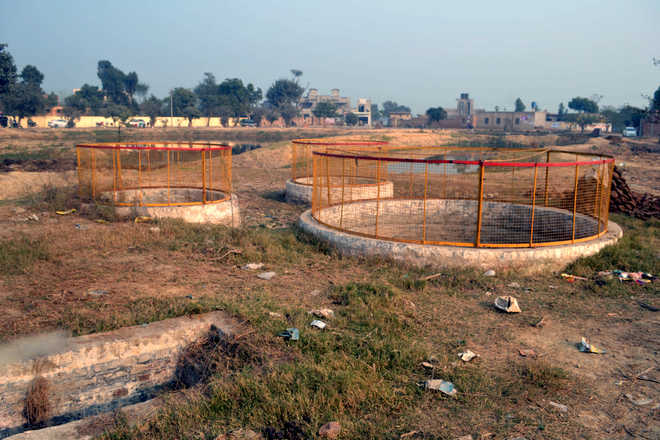 Kulwinder Sandhu
Tribune News Service
Moga, February 7
In an initiative to curb water pollution, residents of Daroli Bhai village, Moga district, have funded the construction of a sewage treatment plant from their own resources.
The plant costing Rs 2.5 crore has three units. The construction of the plant began in January 2014. Recently, one of the three units constructed on 1.5 acre has started functioning. The work on the other two units (on 5 acre each) is in progress.
Mahinder Singh, an NRI hailing from the village, had initiated the project by contributing Rs 5 lakh in 2013.
Gurcharan Singh Sangha, a villager who is part of the 11-member committee formed to monitor the project, said NRIs belonging to the village had been contributing Rs 40 lakh to Rs 45 lakh each year.
He said 400 families, having more than 4 acres in the village, had contributed Rs 1,000 each per year towards the project. Thirty-five salaried persons and businessmen had contributed Rs 4,000 annually, he said.
Inderjit Singh, another villager, said 50 villagers, in 2013, had visited Seechewal village to study natural treatment plants developed by Sant Balbir Singh Seechewal, an environmentalist, to clean 'Kali Bein'.
Harwinder Singh, president of the village committee and secretary Gurmeet Singh said they would hand over the plant to the panchayat on completion.
The panchayat will sell "treated and clean" water to farmers for irrigation by charging a nominal fee that will further be used to maintain and run the units, they said.