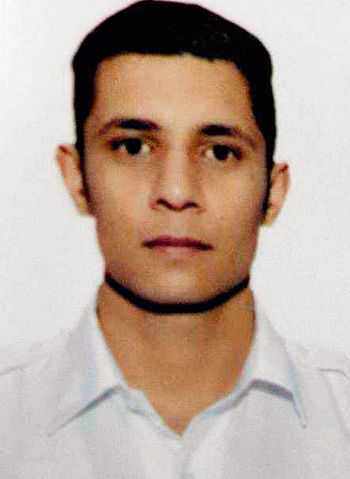 Sushil Manav
Tribune News Service
Chandigarh, July 1
Four days after they were "rescued" from the custody of pirates in Nigeria, the five Indian seafarers, including Ankit Hooda from Assan village of Rohtak, arrived in India today.
The sailors arrived at Mumbai's Chhatrapati Shivaji International Airport in an Ethiopian Airlines flight and were received by family and officials of the Directorate of Shipping.
Contrary to the Directorate of Shipping press release that said they rescued the seamen with the help of Nigerian army, Ankit claimed pirates released them only after the ship owner paid ransom to them at the hideout where they were held captive.
"On April 19, two Nigerian pirates entered our vessel 'MT Apecus' belonging to a Greece-based owner. We were asleep at that time. Armed with weapons, they came on a speed boat and took us away in the same after blindfolding us.
"We were taken to a forest close to the ocean where nearly 50 other pirates were present. They kept us in a makeshift wooden house and changed location every few days," said Ankit.
During captivity, the Nigerian pirates used to beat them up and force them to call up families from satellite phone for ransom.
"On the day of release, a ship owner's representative came to the hideout and paid them ransom. We don't know the exact amount. Thereafter, we were blindfolded and made to sit in a speedboat, which dropped us in a forest. We were asked to run in a particular direction.
"After running for 10 miles, we reached a community where people helped us and informed the police. Later, we were rescued by the Nigerian Navy and flown to Lagos," he added.
Hooda and four other Indian seafarers — Sudeep Choudhry, Chirag Jadhav, Pulcha Sai Avinash and Moogu Ravi — were working on the vessel when they were kidnapped by Nigerian pirates on April 19. The pirates initially demanded $1 million, but later scaled it down to half-a-million dollars.
Top News
Rahul Gandhi was speaking for the first time in the House af...
She is administered the oath of office on Tuesday morning
A man who was in the court to attend a hearing attacked alle...
Lt General Upendra Dwivedi said Northern Command is in a hig...
The three artistes -- Adam Berry, Gurujas and Harijiwan -- a...