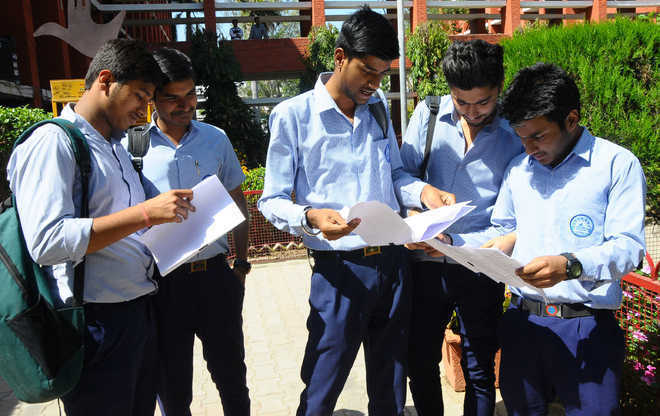 harinder@tribunemail.com
Even as the Central Government is fine-tuning the new National Education Policy that envisages a transformation of India's beleaguered education system, the Central Board of Secondary Education (CBSE) has increased the fees for Classes 10 and 12 board examinations. Those who will be hit the hardest are the Scheduled Caste (SC) and Scheduled Tribe (ST) students, who were paying Rs 350 earlier and would now have to shell out Rs 1,200 for five subjects. The fee for general-category students of both classes has been doubled.
This is the first hike in the past five years, according to board officials. Bringing the CBSE charges on a par with those of the other central board, the National Institute of Open Schooling (NIOS), is being cited to justify the fee revision. The reason is unconvincing as the two boards are poles apart. The CBSE's focus is on formal/regular schooling, while the NIOS concentrates on open and distance learning. Over 21,000 schools in India and more than 220 in foreign countries are affiliated to the CBSE. Higher exam fee will only add to the financial burden of lakhs of students and their parents.
Whether the huge sums of money collected will help in some way to improve the quality of education or make the curriculum holistic is anybody's guess. The board's eagerness to bolster its financial position should be matched by the resolve to make judicious use of the funds. Moreover, the 'one size fits all' approach has to be eschewed. Region-specific content is the need of the hour, especially when the prospect of mono-culture in education looms large. A monolithic model is uncalled for in a country renowned for its regional, religious and cultural diversity. Rather than remaining ensconced in its ivory tower, the CBSE should also chip in to help various state boards address their academic, infrastructural and financial issues. An outreach by the central board can go a long way in raising the standard of education across the length and breadth of the country.