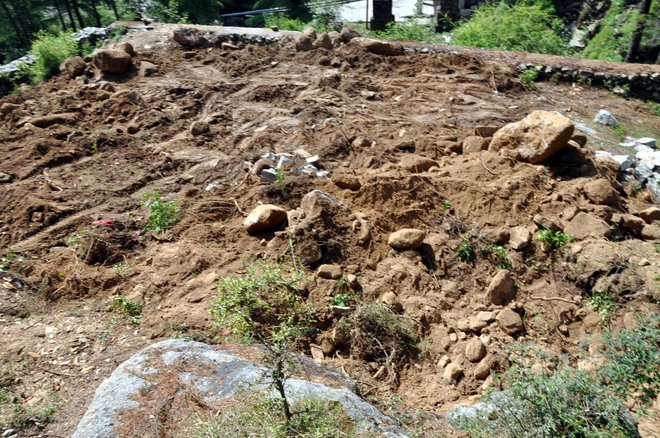 Lalit Mohan
Tribune News Service
Dharamsala, May 19
Chief Minister Virbhadra Singh has ordered an inquiry into the illegal felling of deodar trees in McLeodganj and Dharamkot areas.
Forest Corporation Vice-Chairman Kewal Singh Pathania, while talking to The Tribune, said the CM had taken serious note of the news regarding the illegal felling of deodar trees and asked the departments concerned to file an inquiry report into the matter to his office within a week.
He said the CM was known for his stand against felling green trees in the state and would take strictest possible action against culprits.
Pathania said the Dharamkot and McLeodganj were the only belts in Dharamsala area that still had deodar trees. Any illegal felling of these trees would adversely affect the climate and tourism in the area.
He said like Tara Devi case the state government would also take strict action against culprits responsible for felling green trees in McLeodganj and Dharamkot.
Meanwhile, sources said the Forest Department had written to the executive officer of Dharamsala municipal council to take action against those who had felled three green trees without permission in McLeodganj and Dharamkot areas.
Though the Forest Department said the green trees were felled with the Deputy Commissioner's permission sources said the CM had ordered inquiry into the permissions given to fell deodar trees on plots with faulty permissions.
The Tribune has photographs of stumps of a large numbers of deodar trees that were felled in McLeodganj and Dharamkot areas.
After the news was published and Additional Chief Secretary Tarun Sridhar ordered an inquiry into the case, some culprits used JCBs to remove stumps in a hurry. The way the stumps were cleared raised doubts that efforts were made to destroy evidence in the case.
Top News
Says 2004-2014 was a lost decade but 2030 will be India's de...
UPI soon for all in-bound travellers, coin-vending machines:...
He said the prime minister did not answer the questions he h...
All promotional cases to be kept outside the purview of the ...
Three-member collegium also recommends appointment CJs of hi...