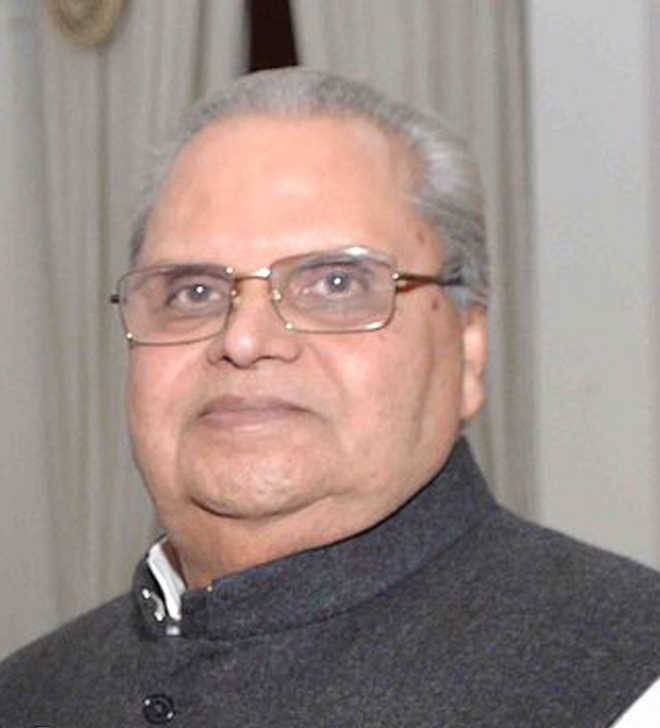 Arteev Sharma
Tribune News Service
Kakryal (Katra), October 22
Ahead of formal bifurcation of Jammu and Kashmir (J&K) into two Union Territories (UTs) on October 31, J&K Governor Satya Pal Malik today allayed the fears of the people and said New Delhi would not take J&K anywhere and there is no need to think otherwise.
The Governor also took a swipe at the mainstream politicians, separatists and religious preachers for showing Kashmir youth dreams of paradise and getting them killed eventually.
"Whosoever it is, Hurriyat leader, Moulvi (religious preacher), or a mainstream political leader, no one has lost their children to terrorism. Their wards are studying abroad and are well settled. They have only misguided the kids of masses in the name of religion or 'jannat' (paradise)," he said.
Malik said, "Their sole motive is to show dreams of heaven to a common man and get them killed…This is what has been happening since long," he said at the 7th convocation of Shri Mata Vaishno Devi University (SMVDU) in Kakryal.
The Governor asked the people of Kashmir, especially youth, "to understand the reality" that "they are living in the world's most beautiful place and nobody will snatch it. New Delhi will not take J&K anywhere. It (Delhi) has its hands filled for J&K. There is no need to think otherwise".
He further said, "They filled their own coffers. They have constructed their houses in every part of the world, but never bothered for a common man. They (politicians and bureaucrats) did not utilise the funds allocated to J&K properly. Had they utilised the funds received from the Centre in a proper manner, it would have enabled the people to construct their roofs with gold."
"After I took the charge, I did not relied on intelligence reports because they are not telling the truth to Delhi. I directly spoke to 150 to 200 youth. I tried to identify those who do not stand up for the national anthem in colleges and universities," he said.
'Poor quality of education in state'
Governor Satya Pal Malik regretted that around 22,000 Kashmiri youth had been forced to study outside due to non-availability of quality education in the state.
The Governor said he had sanctioned 53 degrees colleges last year and 50 more new colleges would be opened. "I upgraded 242 schools to higher secondary schools overnight," he said.