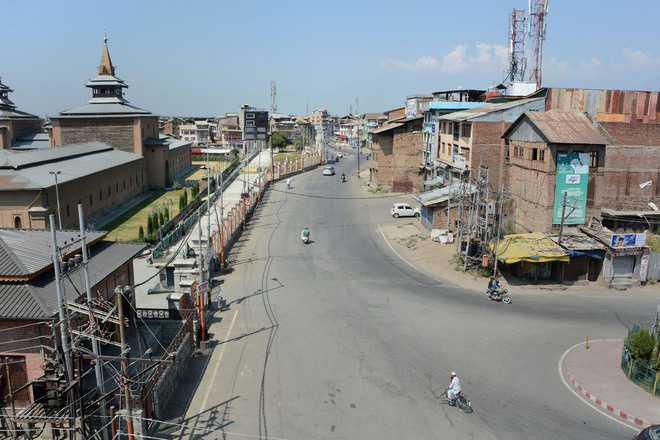 Tribune News Service
Srinagar, September 19
The government on Wednesday decided to reschedule the J&K Investors' Summit, which was earlier scheduled to be held in Srinagar from October 12 to 14, for next year.
The decision was finalised at a meeting of the State Administrative Council (SAC), which met under the chairmanship of Governor Satya Pal Malik to review the preparedness for holding the event.
After taking note of the level of preparedness, the SAC decided that the J&K Investors' Summit be rescheduled to 2020 in consultation with the Union Government, so as to give the Industries and Commerce Department reasonable time for making necessary preparations to secure robust participation of investors.
It was decided that the new dates for holding the summit would be finalised in consultation with the Government of India, keeping in view policy work completion, logistics, including schedule of roadshows, climatic conditions, the schedule of Parliament for both winter session and the Budget session, major national and international events and major festivals.
The decision has also been taken to allow completion of all policy revisions by the state and the Centre, further deliberations with prospective investors and other logistics related to the event.
The Principal Secretary, Industries and Commerce Department, informed the meeting that the initial preparatory work had been completed. The SAC was also informed that the schedule for organising the roadshows across major cities had been drawn up. Each roadshow would be organised as a separate event.
Top Stories