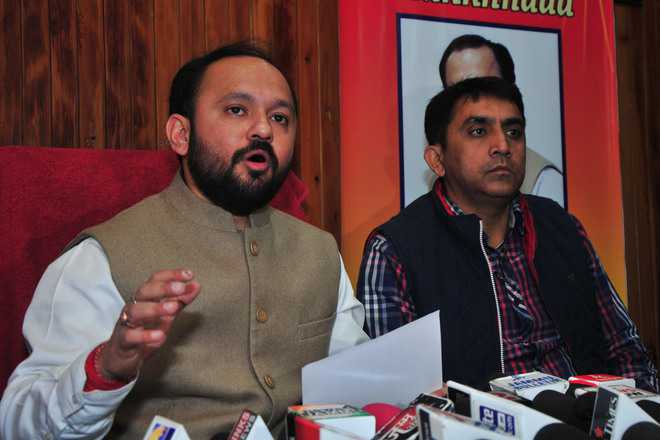 Tribune News Service
Jammu, November 18
Ankur Sharma, chairman of NGO Ikkjutt Jammu, on Sunday urged Governor Satya Pal Malik to invoke his constitutional authority and withdraw the 'dangerous' J&K State Lands (vesting of ownership to the occupants) Act, 2001, popularly known as the Roshni Act to check what he alleged a 'demographic invasion' of Jammu.
Ankur Sharma welcomed the recent directions of the court prohibiting any of the beneficiaries of the Roshni Act from carrying out transactions of any type.
Addressing a press conference, he said Ikkjutt Jammu had clearly underlined the fact that the 'demographic invasion' of Jammu and Ladakh was the longer arm of anti-national elements in J&K. He said there was an urgent need to retrieve the illegally occupied state land in all districts of Jammu and Ladakh, especially Bhatindi, Sunjawan, Sidhra, Majeen and along the national highways, railway tracks, river beds, nullahs and around Army cantonments.