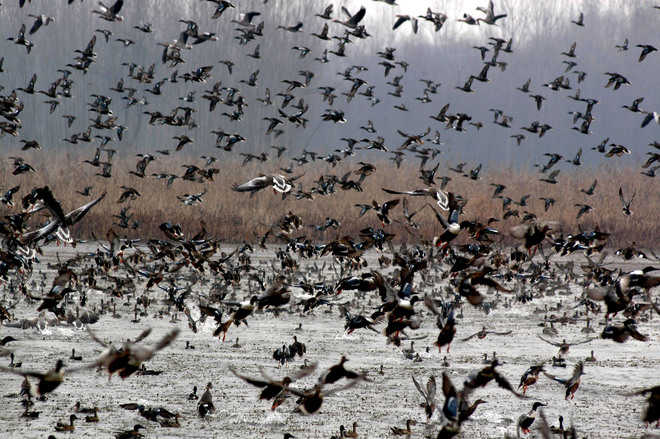 Our Correspondent
Leh, October 19
The Wild Bird Day 2019 was observed in Ladakh by members of the Conservation and Birds Club of Ladakh (WCBCL), Leh, in collaboration with volunteers.
Youths of Spithuk village organised a cleanliness drive on the occasion in the marshes of Spithuk village, which is one of the important bird habitats in Ladakh.
The Wild Bird Day is a new event in the country initiated by the Bird Count India last year and is making efforts to become an annual feature to document birds.
Lobzang Vishudha , president of WCBCL, Leh, said Ladakh is known to the world as a habitat of more than 330 species of birds. Sixty per cent of these are migratory who visit Ladakh in summer and the marshy area of Spithuk village, 10 km from Leh town.
He added that members of the WCBCL, along with the youths of Spituk, started cleaning the beautiful marshy areas of Spituk village along the Indus Valley.
The whole area of marshes was cleaned of plastic and other garbage.
The event was celebrated for the first time in Ladakh.
Top Stories