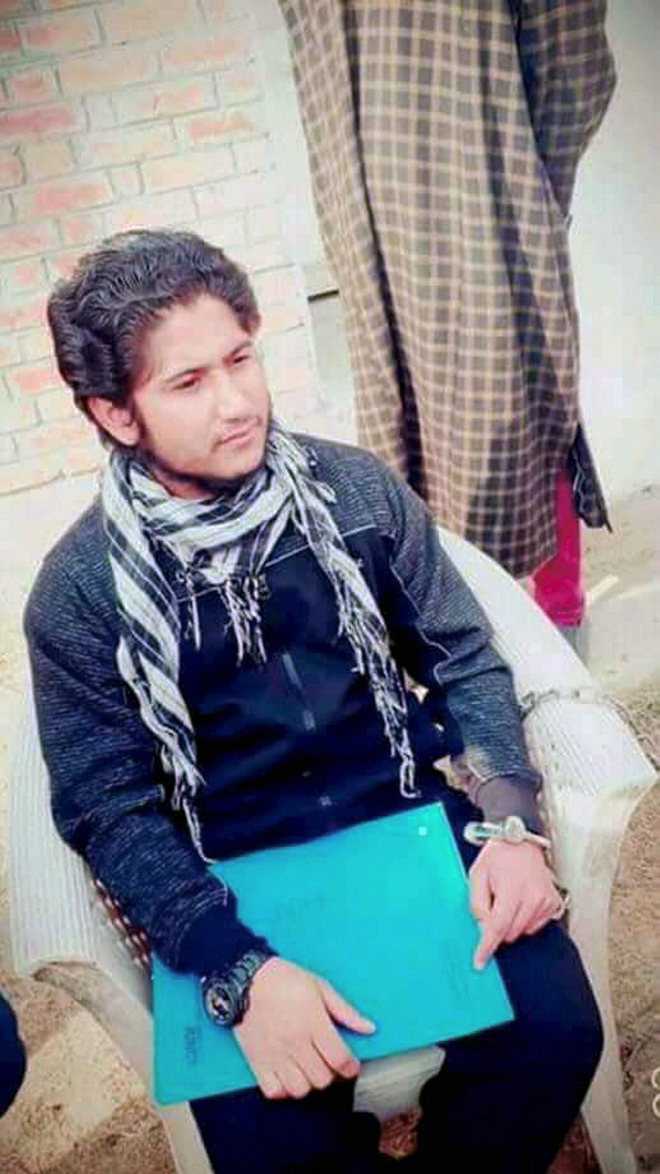 editorial@tribune.com
Azhar Qadri
Tribune News Service
Srinagar, November 28
Pakistani militant Naveed Jatt, who was killed in a gunfight in Budgam district on Wednesday, was the face of the Lashkar-e-Toiba in Kashmir and also a key suspect in the killing of prominent journalist Shujaat Bukhari.
Affiliated with Pakistan-based Lashkar-e-Toiba, Jatt was one of the longest-surviving militant of the group even as he was in police custody for four years before making an escape in February this year.
Jatt, who operated under code name Abu Hanzalla, had emerged as the face of the Lashkar-e-Toiba in recent months as he was only high-profile Pakistani origin militant of the group based in south Kashmir.
He was suspected by the police to be one of the three gunmen involved in the killing of Shujaat, an editor of a local English newspaper who was shot dead outside his office here in June this year. "He (Jatt) was the prime suspect (in Bukhari's killing). Had be been caught alive, we would have got more leads," Director General of Police Dilbag Singh told reporters.
Police sources said Jatt had infiltrated into the Kashmir valley in 2012 and was immediately put under the command of the Lashkar-e-Toiba's then divisional commander Abu Qasim. Initially, Jatt remained active in north Kashmir's Kupwara district before shifting base to south Kashmir where he was arrested from a hideout in Kulgam district in June 2014.
After his arrest, the police had said Jatt had confessed to his meeting with Mumbai attacker Ajmal Kasab at the militant group's training camp. Jatt, charged under the attempt to murder and the Arms Act, was initially lodged in the Kathua jail and was shifted to Srinagar Central Jail in 2017.
While in detention, Jatt escaped from police custody when he was being taken to a hospital here in February this year. Two policemen who were escorting him to the hospital were shot.
Immediately after his escape, Jatt had appeared in pictures with militants operating in south Kashmir, including with a local commander of Hizbul Mujahideen. The module which was instrumental in helping and providing logistics for Jatt's escape was immediately busted by the police and several suspects were arrested.
Jatt was last seen in a video he shot of himself during early weeks of this month when the Valley received a rare autumnal snowfall. In the video, he speaks about snowfall as he walks in a jungle area somewhere in south Kashmir.
During the last nine months, during which security forces carried out a series of high-profile counter-insurgency operations in south Kashmir, Jatt moved around the districts of Kulgam, Shopian and Pulwama and was frequently seen at funerals of other slain militants.