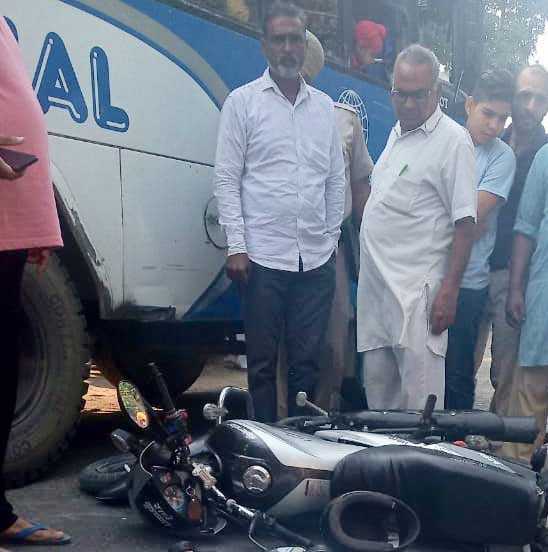 Our Correspondent
Mandi Ahmedgarh, Oct 12
A teenage girl was crushed to death under the wheels of a truck carrying cement as the motorcycle she was riding pillion with her father tipped over near the Pohir Road level crossing today.
The deceased has been identified as Babita Rani, alias Anjali (18), of ward number 15 near Sushil Basti in Ahmedgarh. The truck driver has been identified as Bhupinder Singh, a native of Moga district and at present residing at Bhogiwal village in Sangrur district.
A mob that had gathered at the spot smashed the windscreens of the truck.
The victim's father, Naresh Kumar, was taking her to Ludhiana for an interview for a private job in the morning. While they were passing through a level crossing, the motorcycle they were riding tipped over after hitting a pothole.
Passersby said Naresh fell on the right side of the bike and Anjali on the other. Before she could save herself, her head got crushed under the rear tyres of the truck. She died on the spot.
Anjali is survived by her two siblings and parents. Naresh is a tailor.