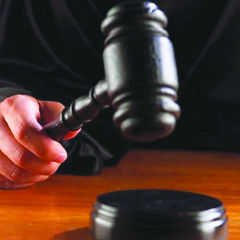 editorial@tribune.com
Saurabh Malik
Tribune News Service
Chandigarh, August 16
In a significant judgment with far-reaching ramifications, the Punjab and Haryana High Court has virtually given legal recognition to customarily accepted system of marriage through chunni ceremony.
The ruling holding the form of marriage to be legally valid came in a case where the husband wanted to escape the liability of paying maintenance to his second wife on the ground that it was not a valid marriage. The Bench also held that a wife was entitled to maintenance even if she was able to establish that the couple was residing together as husband and wife and there was cohabitation.
The husband had moved the court challenging judgment dated January 6, 2011, passed by a Judicial Magistrate directing him to monthly pay Rs 3,000 as maintenance. The wife in the case had claimed that she married the petitioner-husband in November 2004. They opted to marry through chunni ceremony as it was second wedding for them. Her counsel added that the marriage was solemnised in accordance with customs and ceremonies accepted by the petitioner-husband. That was the reason why they started residing together and cohabited for a long time.
The Bench asserted chunni ceremony was prevalent in various communities in some areas of Punjab and Haryana. Generally, the boy puts a chunni or a dupatta around the girl and accepts her as his wife. Even in Himachal and J&K, it is called "Chaddar Andazi". The Bench asserted numerous customs regarding marriage and divorce were in existence. "Even after codification of the Hindu Law, the customs have been protected. Section 7 of the Hindu Marriage Act specifically provides that a Hindu marriage may be solemnised in accordance with the customary rituals and ceremonies of the parties. It is not necessary that the customary ceremonies may be of both parties; rather it may be of either of the parties to the marriage".
The Bench said ample evidence was available on record that chunni ceremony was a prevalent form of marriage and was accepted by the petitioner. Both parties called a granthi or a priest to perform "ardas" and started residing and cohabited together.
"To the mind of this court, there was a valid marriage between the parties by way of chunni ceremony. At that time, a holy ardas was performed by the granthi of a gurdwara," the Bench asserted, while dismissing the husband's plea.
Top Stories