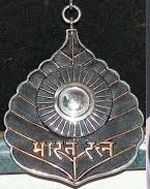 Mumbai, October 15
The Maharashtra BJP on Tuesday raised the demand for the Bharat Ratna honour for VD Savarkar, one of the tallest Hindutva icons in the pantheon of Sangh Parivar, in its manifesto for the October 21 Assembly elections.
The manifesto says the BJP will ask the NDA government at the Centre to confer India's highest civilian award on Vinayak Damodar Savarkar, popularly known as Veer Savarkar. Reacting to the demand, Communist Party of India general secretary D Raja said the BJP may even propose the similar honour for Mahatma Gandhi's assassin Nathuram Godse.
Congress spokesperson Manish Tiwari said: "I am shocked ... in a country where Mahatma Gandhi is made to commit sucide in textbooks, then anything can be possible. On a more serious note, though Savarkar was chargesheeted for Mahatma's murder, it is correct that he was acquitted." — PTI
____________________________________________________________________
Is Godse next: D Raja
"This is biggest irony of our times... the day may not be far for the BJP to demand Bharat Ratna for Mahatma Gandhiji's assassin Nathuram Godse. This is part of their agenda. D Raja, cpi general secretray."
God save nation: Cong
"If on the 150th birth anniversary of Mahatma Gandhi this government considers any such thing (giving Bharat Ratna to Savarkar), than all I want to say is that God save this country." — Manish Tewari, Cong leader