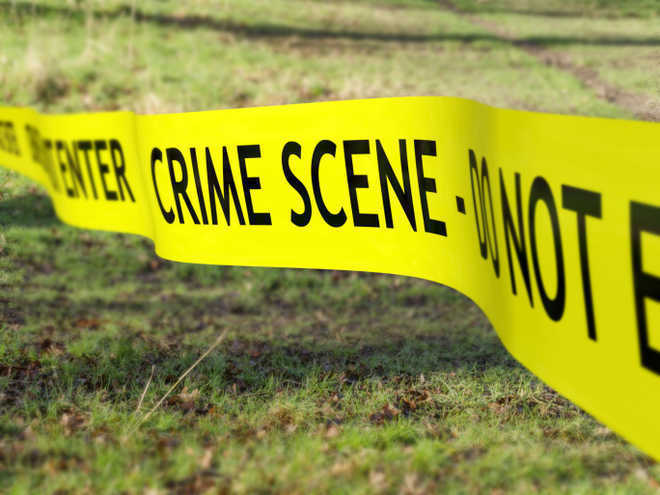 Pune, January 16
An Assistant Sub-Inspector of India Reserve Battalion (IRB), posted at the State Reserve Police Force (SRPF) camp, allegedly shot dead three persons at Daund near Pune on Tuesday.
(Follow The Tribune on Facebook; and Twitter @thetribunechd)
Sanjay Baliram Shinde, the accused, was later arrested from Supa village near Shirur in the district.
Shinde opened fire at two places -- Nagar Mori and Borawake Nagar --- in Daund town this afternoon, killing three persons, police said.
"Initially police thought he was hiding in his house.
When a police inspector spoke to Shinde over phone, he, to mislead the cops, said he was going towards Solapur," said Vishwas Nangare-Patil, Inspector-General of Police, Kolhapur Range.
"However, his phone location nailed his lie as it showed movement towards Shirur. He was arrested at Supa and a 9 mm pistol and two magazines were seized from his possession," Nangare-Patil added.
Nangare-Patil said Shinde told the police officer over phone that he had a monetary dispute with one of the persons he shot.
"After killing two people at one spot, he left the spot and killed another person with whom he had some previous enmity," said Nangare-Patil.
However, Shinde's account of the events needs to verified, Nangare-Patil added.
The victims were identified as Amol Jadhav, Gopal Shinde and Prashant Pawar.
Another police official said that Shinde had two non-cognizable offences registered against him in the past.
Today morning, Shinde demanded money from one of the deceased, he said.
"When Shinde started pressurising him for the money, the latter slapped him. An angry Shinde, who had a pistol, fired at him. When another man tried to catch hold of Shinde, he too was shot," the police official said.
Shinde then left the place and shot the third man with whom he had previous enmity.
However, the sequence in which the three victims were shot was not yet clear.
Tension prevailed in Daund after the incident with people gathering outside Shinde's house.
"SRPF companies and additional force from Pune were summoned to control the situation," said a police official.
A senior SRPF official said that Shinde belongs to the India Reserve Battalion, Kolhapur, which is part of the SRPF.
"Due to unavailability of space in Kolhapur, some IRB companies are kept at SRPF Group 5 and Group 7 camps in Daund.
Shinde is under the administrative control of Commandant, SRPF 16 Kolhapur," said the officer. — PTI