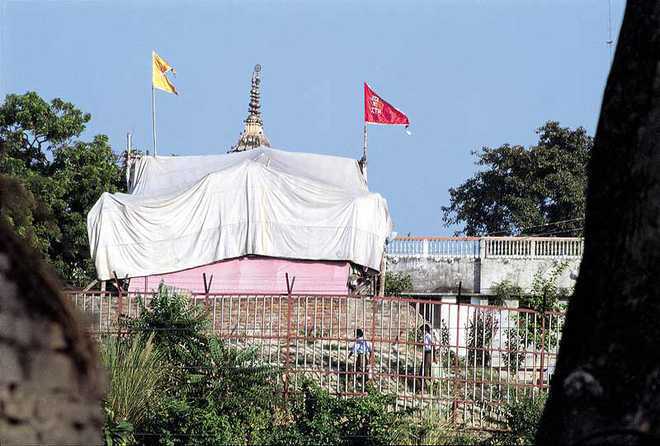 Vibha Sharma
Tribune News Service
New Delhi, November 10
With the Sangh Parivar and political affiliate BJP successfully achieving two of the three long-held saffron poll planks (the scrapping of Article 370 in J&K and paving the way for the construction of a grand Ram temple in Ayodhya) is the implementation of a Uniform Civil Code (UCC) next in the line?
Yesterday while RSS leaders, including sarsanghchalak Mohan Bhagwat and VHP's Alok Kumar, refused to be drawn in on questions related to the Ayodhya verdict re-fueling "Kashi and Mathura" temple issues, Defence Minister Rajnath Singh appeared quite candid when asked about the remaining core saffron agenda, the UCC.
"Time has come," Singh was quoted as saying. Incidentally, the Defence Minister, who in the first edition of the Narendra Modi government served as the Home Minister, is someone known to be extremely careful and measured with his words. His direct response has sparked speculations whether the Modi government 2.0 was now contemplating the last pending saffron wish — the UCC.
If the first few months of the new government are accounted, it appeared focused on issues seen as step in the direction making "instant triple talaq" a punishable offence. It is working on implementing the National Register of Citizens (NRC) across the country while the Citizenship Amendment Bill is expected to be pushed in the forthcoming Winter session of Parliament.
Whether an attempt is also made on the UCC remains to be seen but many believe it will not be easy. The UCC, which has been a part of consecutive BJP manifestoes, is the ongoing point of debate regarding the Constitution's mandate to replace personal laws based on the scriptures and customs of each major religious community in India with a common set of rules governing every citizen.
Supreme Court for swift action
The Supreme Court, as recently as September 2019, frowned on the failure of governments to heed the Constitution and promulgate a UCC for the entire country
Citing the wish of the founding fathers, the apex court lamented that no steps have been taken for framing of the UCC despite exhortations from it
Top Stories