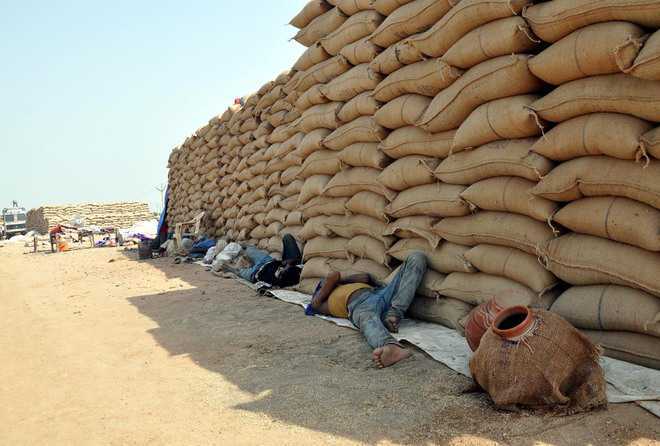 Vibha Sharma
Tribune News Service
New Delhi, April 14
Mandis in Haryana, Himachal Pradesh and six other states will now be linked on a common e-platform — the National Agricultural Market (NAM), which was launched by Prime Minister Narendra Modi today.
Farmers in Haryana or Himachal can now sell their produce on the NAM platform to traders South or West, selecting the highest price being offered.
Eventually, NAM aims to link all agriculture markets (Agriculture Produce Market Committees or APMCs) in all states, linking farmers directly with buyers through this digital trading platform.
However, Punjab — the largest contributor to the grain stock — has not yet conceded to be a part of the grouping. While Kerala and Bihar (states which do not have an APMC Act) are yet to take a call, officials say Punjab has "agreed to the scheme in principle". At the same time, they concede that bringing Punjab on board continues to be the biggest challenge.
The state, the sources say, has not taken any concrete step for integration with NAM, except "talking about completing requisite reforms" in the APMC Act to join the scheme and allow e-trading. So far, 15 states have amended APMC Acts - state laws that govern how farm produce can be traded.
Apparently, being a BJP-ruled state, Haryana was "told" to send its proposal so that Punjab could be asked to follow suit. States levy taxes and duties on trading of farm produce and for Punjab, it is a substantial amount - almost Rs 5,000 crore - which the state may not want to lose. But unless a major producer like Punjab is brought on board, the complete market reforms may not be possible.