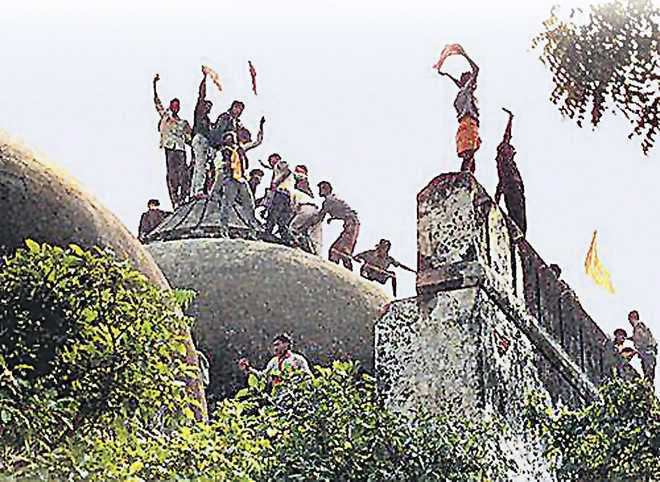 Shahira Naim
Tribune News Service
Lucknow, October 17

The Uttar Pradesh government has cancelled all leave of the field staff of the police till November 30.
The development is apparently due to the upcoming Supreme Court Ayodhya judgement—expected around mid-November. The arguments in the case concluded on Wednesday.
A state government press release on Wednesday night said that it has decided, in view of the forthcoming festival season, that the leave of police personnel, including officers, would not be accepted except in exceptional cases.
The field staff has also been directed to remain in their headquarters till November 30.
While officially the festival season has been given as the reason for this decision, sources say that since the festival season comes to an end by October, hence extending the order till the end of November "makes no sense".
Additional chief secretary of Department of Appointment of Personnel Mukul Singhal and Special Secretary Department of Home R P Singh issued separate orders on Wednesday which mentioned the decision is being taken in light of the upcoming Ayodhya judgment.
The Home Department has also written to the DGP office asking him to ensure that the leave of all police personnel is kept pending till November 30.
Top Stories