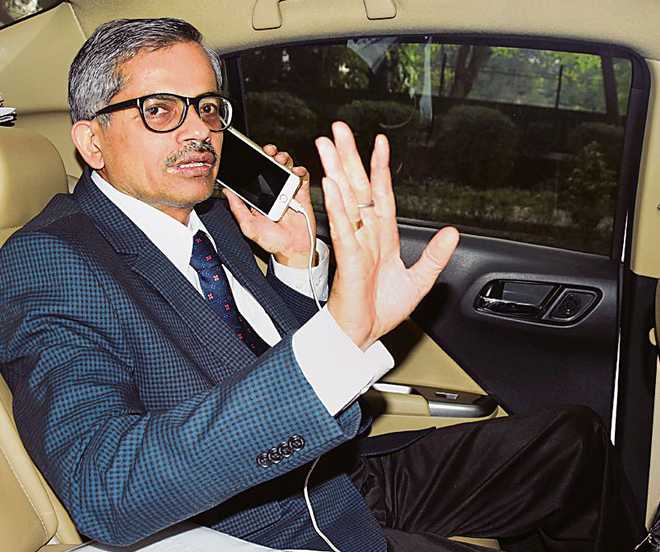 Tribune News Service
Lucknow, November 8
Ahead of the crucial Ayodhya verdict, Chief Justice of India Ranjan Gogoi summoned the Uttar Pradesh DGP and the Chief Secretary on Friday to seek an update of the state's preparedness to maintain peace and harmony.
The meeting between CJI Gogoi and DGP OP Singh and Chief Secretary Rajendra Kumar Tiwari lasted about one and a half hours during which the CJI sought details of the security drill. They had gone to meet the CJI at the Supreme Court premises by a special aircraft. After the Friday prayers, the clerics in Ayodhya as well as other cities appealed to people to respect the verdict and maintain peace and harmony in its aftermath.
CM Yogi Adityanath on Thursday held a meeting with police at his official residence through video conferencing in which the DGP and senior officials were physically present and the division and district-level police officers participated through video conferencing.
He asked the officials to gear up for the verdict and the festivals lined up, including Barawafat on Sunday and Kartik Purnima during which huge number of pilgrims take holy dips in rivers. Two helicopters would be kept in readiness in Lucknow and Ayodhya if any need arises for officials to rush.
As a precautionary measure, control rooms are being set up in districts, drones are being used to keep vigil. Flag marches and patrolling on foot have been intensified as confidence-building measures.
All educational institutions in Uttar Pradesh will remain closed from Saturday to Monday in view of the verdict.