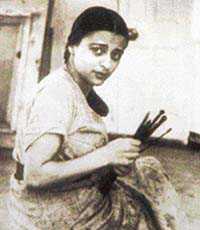 London, April 24
An undiscovered self-portrait of eminent Indian painter Amrita Sher-Gil will go under hammer here on June 10.
The portrait, which dates back to 1931 and depicts one of India's most celebrated modern artists at the age of 18, will be up for sale in the annual South Asian Modern and Contemporary Art Sale at Christie's with a pre-sale estimate of 1 to 1.8 million pounds.
"This is the first painting by the artist ever to be offered in London, and one of only eight canvases by Sher-Gil to be offered at auction globally," Christie's said in a statement.
"Works by the artist are defined as 'National Art Treasures' by the Indian government and deemed of such national importance to Indian culture that they are non-exportable if sourced in India, and when sold in India, must remain in the country. Therefore, it is very rare that important paintings by Sher-Gil are offered outside of India," it added.
This self-portrait from 1931 is one of Sher-Gil's undiscovered paintings, never before seen or exhibited publicly.
It has remained in France from the time it was painted and is making its maiden journey across the Atlantic this summer to New York, where it will be on view at Christie's, and then to London for its a preview and eventual auction.
According to Christie's records, in 1931 Sher-Gil was briefly engaged to Yusuf Ali Khan—the son of Nawab of Akbarpur in the United Provinces of British India, while rumour had it that she was also having an affair with her first cousin Victor Egan.
"Sher-Gil painted portraits of these two men in 1931, both gazing introspectively into the distance, contemplating perhaps their own fate in the hands of this femme fatale.
Together, these paintings form a triangle between three lovers, placing them in conversation — each avoiding the gaze of the viewer, withholding a secret only the three seem to be privy to," says the auction house in reference to the upcoming sale.
The self-portrait is the only one in side profile, avoiding any direct interaction with the viewer, among the artist's 19 previously documented self-portraits.
However, the composition diagonally cuts through the canvas with the torso almost leaping out of the canvas onto the viewer.
The golden bowl sitting empty between her and the viewer reflects the emotional emptiness that she may have experienced as an 18-year-old, torn between the various loves of her life.
Born in Budapest in 1913 to a Hungarian mother and Indian father, Sher-Gil was recognised as a 'National Treasure' artist by India in 1972.
The majority of her works are in the collection of the National Gallery of Modern Art in New Delhi. — PTI