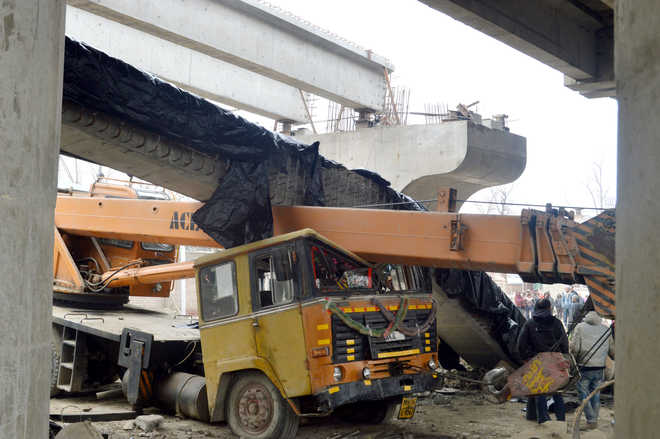 Tribune News Service
New Delhi, January 31
A 6.2 magnitude earthquake on the Afghanistan-Tajikistan border region on Wednesday shook several parts of north India, including Delhi, Punjab and the Kashmir Valley, the met department said.
Follow The Tribune on Facebook; and Twitter @thetribunechd)
A girl was killed and nine persons were injured in Lasbella area of Balochistan due to collapsing of a house following the earthquake.
Two school children were injured in Peshawar while running in panic from school building.
The quake, which was felt in the Delhi-NCR region as well as the Kashmir Valley, led to panic in some parts with people rushing outdoors for safety.
"The epicentre of the quake was near the Afghanistan- Tajikistan border and occurred at a depth of around 190 kilometres," an official said in Srinagar.
According to the Indian Meteorological Department, the quake measuring 6.2 on the Richter scale was recorded at 12.36 pm.
In New Delhi, Delhi Metro trains were halted briefly but services were not disrupted, said a Delhi Metro official.
The tremors were felt strongly in the Jammu and Kashmir, Delhi, Chandigarh, Haryana and Himachal with people rushing out of buildings and vehicles.
A girder of the under-construction Jehangir Chowk-Rambagh flyover slipped off pillars near Elachi Bagh due to the earthquake. No one was hurt in the incident.
Officials snapped electricity supply briefly as a precautionary measure in Jammu and kashmir.
For many people in Kashmir, the tremors recalled the nightmare of the October 2005 earthquake that flattened wide parts of Jammu and Kashmir on either side of the Line of Control. With PTI inputs