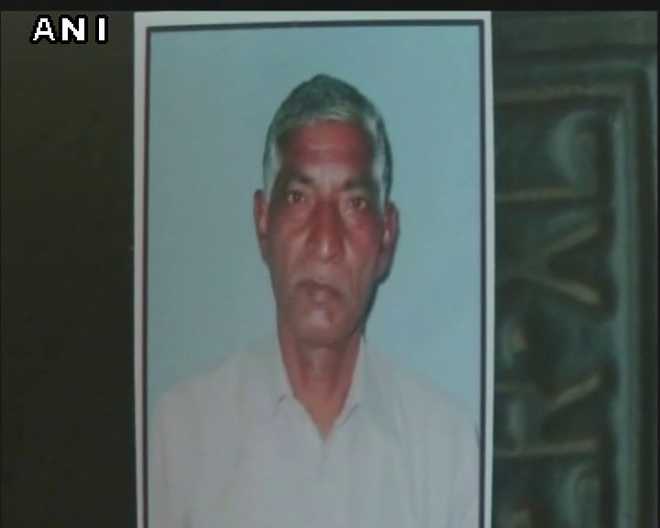 New Delhi, May 3
Police have detained four members of Hindu Yuva Vahini, founded by UP Chief Minister Yogi Adityanath, on suspicion of killing a Muslim man who had helped an interfaith couple elope, an investigating official said on Wednesday.
A 60-year-old farmer was killed on Tuesday by a mob that included members of the Hindu Yuva Vahini.
Adityanath, backed by his volunteer force, spearheaded the campaign of the BJP in this year's Uttar Pradesh state polls, helping to secure a landslide victory.
Since his appointment, units of the Hindu Yuva Vahini have ramped up their anti-Muslim rhetoric and launched a campaign against so-called "Love Jihad" - what they regard as an Islamist strategy to convert Hindu women through seduction and marriage.
"The case of a Hindu girl eloping with a Muslim boy led to religious tension and members of the Hindu Yuva Vahini declared it was Love Jihad," said Jagdish Sharma, a police officer leading investigations in Bulandshahr district.
"The Muslim farmer was beaten to death in a mango orchard after he refused to share the whereabouts of the couple," said Sharma.
The spokesman of the Hindu Yuva Vahini, PK Mall, denied that any members of Adityanath's youth force had been involved in the attack.
"We don't want Muslims to convert Hindu girls but we are not involved in any criminal activity," he told Reuters. "There is a clear conspiracy to insult Yogi Adityanath and our religious group." — Reuters
Top News
Terms UPA 2004-14 period a 'lost decade', hit by scams | Ste...