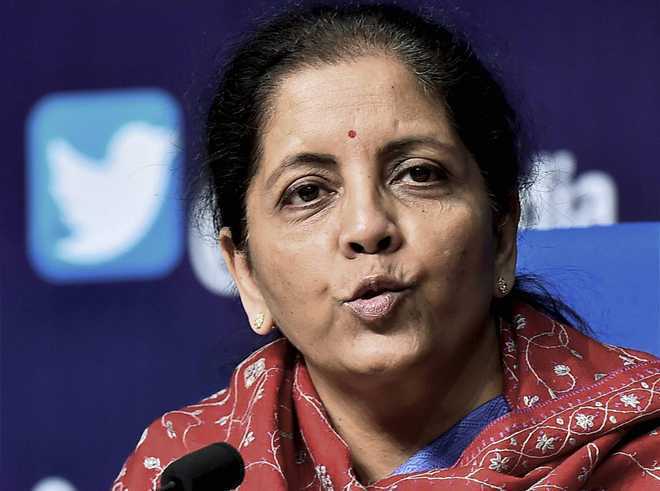 Tribune Web Desk
Chandigarh, October 14
Economist Parakala Prabhakar, who is Finance Minister Nirmala Sitharaman's husband, said the government is in "denial mode" over economic slowdown and "is yet to show signs that it has come to grips with what ails the economy."
While expressing his views in an opinion piece for The Hindu, Prabhakar said that the Modi government must embrace the "Rao-Singh economic architecture".
"The BJP has not challenged or rejected Rao's 1991 architecture. A full-fledged embrace and an aggressive pursuit of it even now could provide the BJP and the government led by Prime Minister Narendra Modi a lodestar to steer the economy out of the choppy waters it is in at present," he wrote.
Prabhakar went on to add that the present BJP leadership is "sharply aware" that the economy pitch did not work for the party in 2004, adding: "It took care not to offer the economic performance of its government as a claim for re-election. It instead chose, wisely, a muscular political, nationalist, security platform."
The Hindu has described Prabhakar as: "former Communications Adviser to the Government of Andhra Pradesh and is Managing Director of RightFOLIO, a knowledge enterprise based in Hyderabad."
Here is how Twitterati reacted to the development:
Where @parakala has a piece of advice, not just for his wife, @nsitharaman but also for her party - to once again borrow from the Congress what BJP does not have - an economic policy. https://t.co/v6CdNLojph #EconomicSlowdown #ModiMadeMandi

— Pawan Khera (@Pawankhera) October 14, 2019
What is interesting about @parakala 's piece is that BJP is ideologically & intellectuality bankrupt when it comes to macro economic policy.He & I were colleagues in the NSUI National Committee from 1985-1987. It is really immaterial who he is married too https://t.co/AjQEu0glMi

— Manish Tewari (@ManishTewari) October 14, 2019
The only takeaway for the Gandhi dynasty lickspittles citing the private life of Dr @Parakala Prabhakar is this: there is more room for dissent in the finance minister's marriage than has been in the Congress Party for five decades.

— Kapil Komireddi (@kapskom) October 14, 2019

I have a huge problem with using an article by the husband of @nsitharaman to try & embarrass her on the economy. Spouses are not meant to have identical views & women are not to be bench-marked against what their husbands think. Please evaluate and critique the FM independently

— barkha dutt (@BDUTT) October 14, 2019
Top Stories