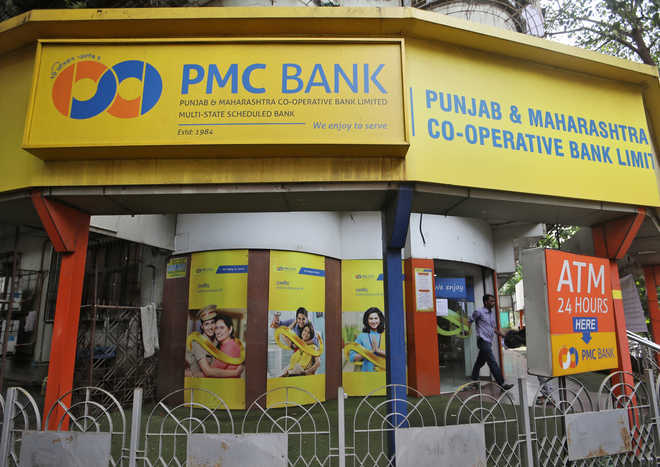 Shiv Kumar
Tribune News Service
Mumbai, October 22
The Economic Offences Wing of the Mumbai police is looking into the functioning of the past and present directors of the troubled Punjab and Maharashtra Cooperative (PMC) Bank after new facts of their conduct have come to light, according to sources here.
The police have so far arrested Chairman Waryam Singh, Managing Director Joy Thomas and director Surjit Singh Arora and have been questioning them about the loans granted by the bank to Housing and Development Infrastructure Ltd (HDIL) and its promoters Rakesh and Sarang Wadhwan.
"The FIRs mentions the names of all the directors and they will be questioned soon and if required they will also be arrested," a police source said.
The PMC Bank had a 14-member board of directors when the Reserve Bank of India appointed an administrator to manage its affairs. However, the investigators are looking at the conduct of several directors who have been on the board for years.
"Many of the board members actively got trusts, religious and educational institutions and hospitals managed by the Sikh community to deposit their money with the PMC Bank," says the police official.
While Thomas had earlier taken the blame of disbursing the loans to the HDIL group upon himself he cracked during questioning and named Chairman Waryam Singh and Arora, according to sources.
Singh had been on the board of HDIL and had close business links with the Wadhwans while Arora was responsible for clearing loans to the company at the behest of Singh, say sources.
Meanwhile, two other directors claim they have nothing to do with PMC Bank's links with HDIL and the Wadhawans.
One of them, Daljit Singh Bal, in a letter to the police said his own deposits to the tune of Rs 8.13 crore with the PMC Bank have been frozen following RBI directions. He has so far not appeared before the police citing ill-health.
Another director, Gurunam Singh Hothi, an ex-serviceman, too has written to the police saying his own personal savings have been locked with the PMC Bank. He, too, has sought time to appear before the investigators.
Top Stories