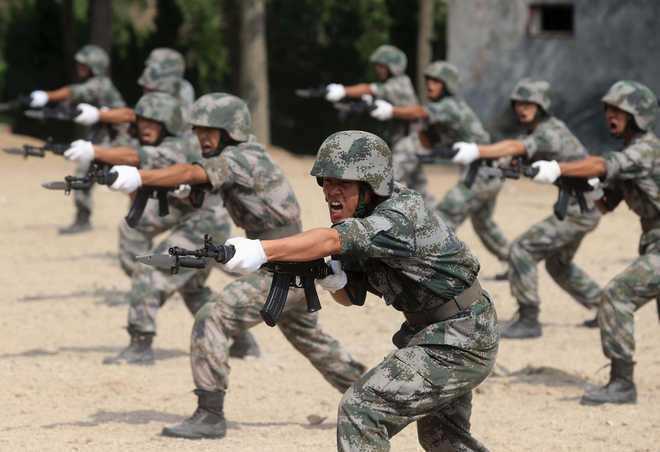 Tribune News Service
New Delhi, September 15
A multi-nation military drill involving armies of India, Pakistan and China kicked off in Russia on Sunday. The exercise, involving eight countries, is spread around 17 locations.
The drill, aimed at countering the threat of international terrorism, began with a speech by Lt Gen Yevkurov Yunus-Bek Bamatgiryevich, Deputy Defence Minister of the Russian Federation. The 'TSENTR 2019', seeing participation of 2,500 troops, is a series of exercises that are part of the Russian Armed Forces' annual training cycle. The war games will focus on evaluating the level of troop preparedness, acquisition of the required skills and raising the level of inter-operability and demonstrate the readiness of the participating armies.
The exercise will comprise two modules. The first module to include counter-terror operations, repelling air strikes, reconnaissance operations and defensive measures, while the second will focus on offensive operations.
It is unique that amid high tension between India and Pakistan, the armies of the two acrimonious neighbours are taking part in the exercise. In the run-up to the opening ceremony, the Indian contingent had hosted a cultural evening three days ago in Russia. Senior Russian and Chinese officers were seen performing 'Bhangra' in the videos shared by Army officers.
Last year too, India and Pakistan were part of a multilateral exercise in Russia as part of the Shanghai Cooperation Organisation.